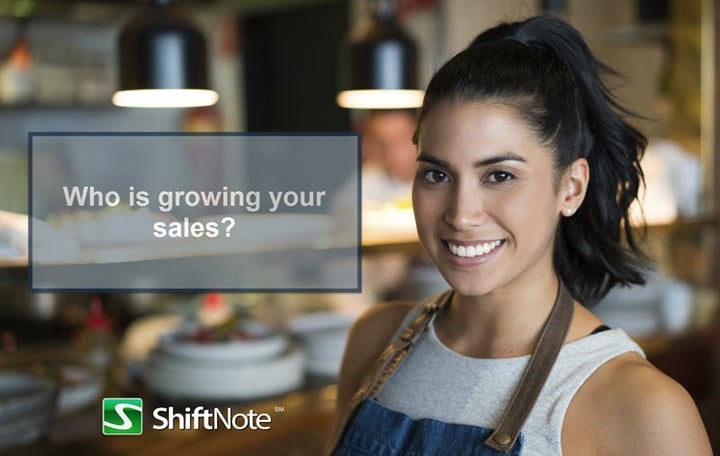 Your wait staff is an integral part of your restaurant's success. This goes beyond managing tables and providing excellent customer service, although those two actions are vital to leaving a positive lasting impression on your patrons. Your wait staff also acts as your sales team to help improve your sales past the number of customers who walk in the door. Whether you want to upsell certain special dishes or want to push happy hour specials to increase sales, your wait staff is the tool you use to communicate to your guests. To encourage your wait staff to increase sales, there are many sales incentives you can implement in your restaurant that will help reward performance.
Start With Training
Before you can start rewarding your staff's performance with sales incentives, you want to properly train your sales team on the strategies of selling-while-helping. Like we said earlier, the wait staff is the communication between the restaurant and the guest. The staff is there to help the guest in any way possible and if sales opportunities are constructed in a way to help the guest have a more enjoyable experience, this will see greater success. Train your wait staffnot to think of it as sales, which many staff members resist doing because they don't want to be a pushy salesman. Rather teach your staff to make suggestions to the guest so the guest know what the best thing is to order on the menu. After all the guest view each of your staff members as the expert in the restaurant. Guest believe your staff know what the best things are to eat and drink so why not tell them by merely making suggestions for those best items before the guest has to ask. Once they have mastered "the helpful pitch", you can hold frequent training sessions that change out what dishes or items you would like them to suggest.
Make Earning Sales Incentives a Game
Even when training your wait staff that they aren't "selling", rather presenting these options to the guests, there will be some people resistant to offering these items to guests. To help motivate your wait staff to go above and beyond, you can make the opportunities you set a game for your staff so they can win sales incentives. Friendly competition makes everything more fun, so add a tally graph in the kitchen with each employee's name and the items you want to upsell. At the end of the week (or whatever time period you decide to set), you can tally the results and present prizes to the top three highest sellers. Your wait staff will get involved as they watch the graph and motivate each other to win with some friendly teasing.
Reward Overall Performance
Making performance a game with the prize of sales incentives is great way to get your staff involved in sales efforts, but a long term solution to motivate your staff to sell is to continuously reward overall performance. There are a few ways you can do this, including:
Monthly sales incentives for the top sellers on your wait staff, such as gift cards, a small bonus, or tickets to a local sports game or event.
Structuring pay scales around sales. While you shouldn't only give raises to sellers, you can add additional pennies to each pay scale level based on sales thresholds.
Create teams on staff, constructed by experience levels, to reach higher sales goals with special dishes and other items with monthly rewards. By constructing teams that mix your all-star wait staff with less experienced employees, you motivate everyone to perform higher and you get to train your team. Expert scheduling is required in order to construct well rounded teams on your wait staff and help all employees strive to reach your newly implemented sales incentives.
ShiftNote's employee scheduling software makes it easy to plan shifts, schedule employees and reward top performers. Happy Selling!
Like this Blog? Check out more blogs just like this one at ShiftNote!