Patio Season Is Drinking Season! Preparing for a Successful Patio Season

Matt Thompson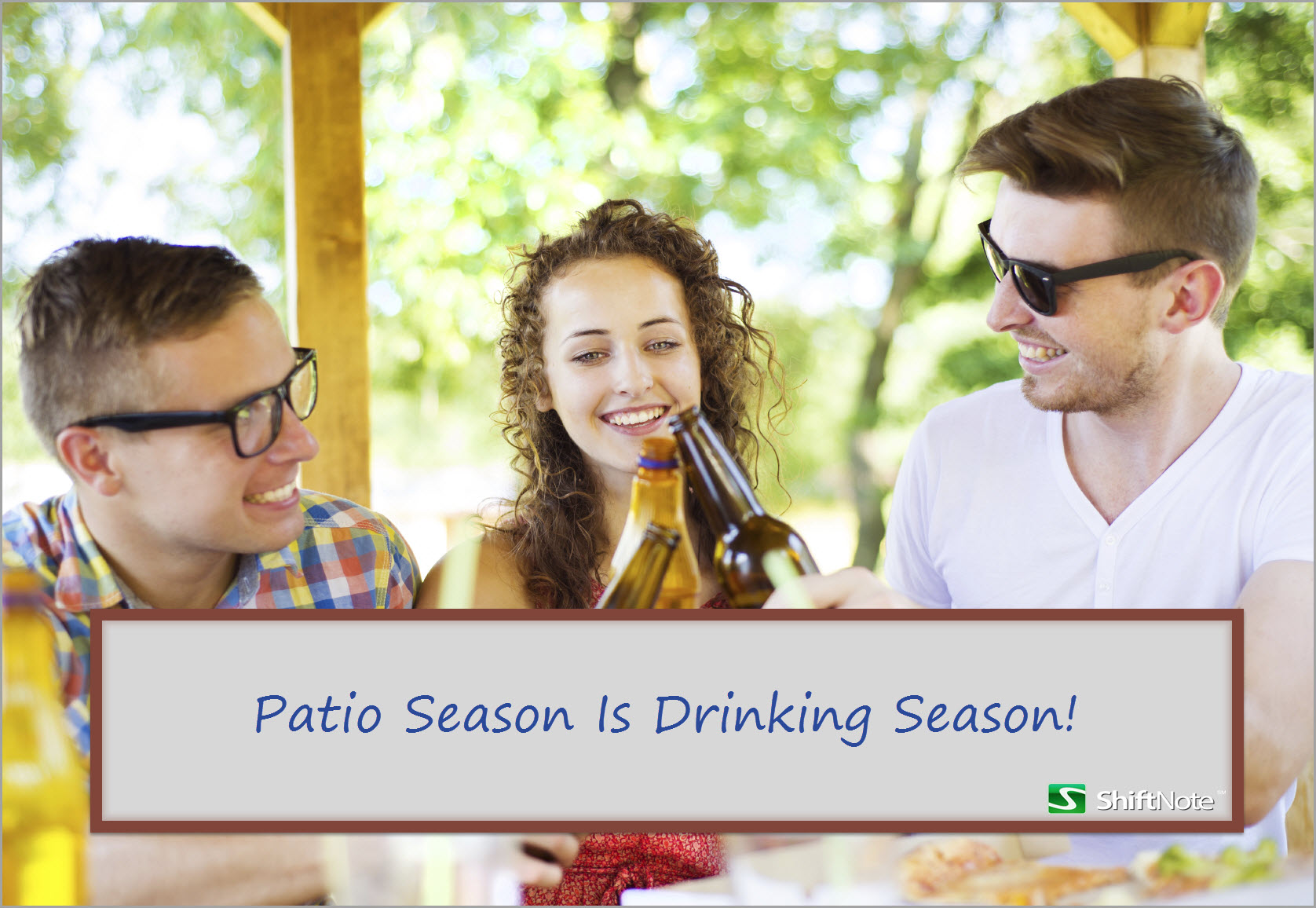 St. Patrick's Day has come and gone and the beer-filled holiday is unofficially known as the kickoff day for patio season for restaurants. There is no doubt your patio was up and running for the holiday, but you want to make sure you are prepared for the flow of people who want to relax outside and drink an awesome beer brew with friends. Here are some of our tips to take advantage of patio season and make people come back all the way through fall.
Provide Beer Tasting Specials
From St. Patrick's Day to Oktoberfest, people have beer on their mind! This opens up the door to get people to come to your restaurant or bar throughout beer season for their favorite brews and to explore what else is out there. Try implementing some beer specials that guide your customers through your entire beer menu. Offer bottomless beer pricing and train your bartender to offer beer suggestions based on what the customers are drinking. You can also limit your bottomless beer special to new beer flavors you want to promote to spread awareness about some of your new brew selections.
Train Your Bartenders on Beer Selection
Like we mentioned earlier, your bartenders can do a lot to help improve your beer sales by being charismatic with your customers and helping them choose the perfect beer selection for their palette. Train your bartenders to interact with the customers more and to maintain an understanding of the flavor profiles in beer to recommend new flavors to customers. You especially want bartenders to push the beers that are new to the menu or that have a higher profit margin. This personalized service and interest in the customers will also keep them coming back for the incredible bartenders.
Schedule Bartenders and Wait Staff for Success
After you have fully trained your bartenders on selecting and suggesting the best beer for customers, now is the time to schedule for success. Along with anticipating how many people to have on staff for big events or holidays (like Oktoberfest), you want to be sure your employees are always safeguarded with an on-call position. Scheduling an on-call position allows someone to call in at certain times to see if they need to come into work if the patio scene gets too busy. Having this person available as a back-up option for busy peaks helps relieve stress for your employees and keeps the on-call guy happy since they only come in when needed. Training is important for this to work as managers will need to know when it is appropriate for the on-call staff to arrive. This includes excellent weather, patio parties, and peak times at nights on the weekends.
Amp Up Your Patio Game
The patio is what makes beer season such a huge treat. An awesome patio scene will help draw more people to your location and cause them to stay longer with an incredible atmosphere. Here are some of our suggestions to make your patio game stellar.
Invest in nice umbrellas for your patio tables. There are many different styles available that can complement your bar or restaurant theme. For extra marketing of your beer products, you could also order umbrellas with beer brand logos on them.

Add an outdoor fire pit or fireplace. Not only will this make your patio warmer during chilly spring and fall nights, but it provides an excellent atmosphere for friends and family to drink beer and visit around.

Get creative with used beer bottles and caps. You can clean and recycle used beer bottles from customers into cool art pieces for your tables or patio walls.

Consider adding a small bar on the patio. For those very busy nights, having an extra bartender outside will make your patio scene even cooler.

Start a patio-only happy hour on your slow nights. Make the happy hour apply to your best brews to improve your beer sales.