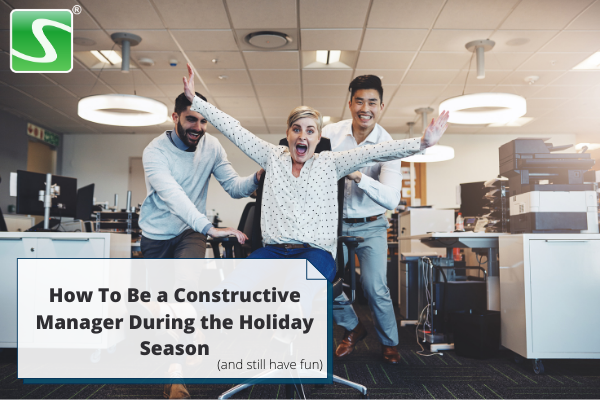 Jingle Bells bring happiness and joy to kids and adults, but to anyone in a managerial role, it signals for the dreaded holiday season. It is an exciting time for family and fun for all, so it is important to stay connected to your team about the happenings and tasks needed to get done for a successful season beforehand.
As a manager you do not want to be painted as a Grinch, so make sure to ease up on some rules that might not necessarily matter during the season. It is important for companies to provide a happy working environment for their employees, as happy employees can help to improve productivity which makes the company survive in the market. If you are in a brick and mortar building chances are you are not having too many formal meetings or having to impress the big bosses between now and Christmas, so let loose a little on the dress code maybe throw in an ugly Christmas sweater day just for some giggles throughout the day. Here are some more ideas to keep you and your team happy, productive, and jolly!
1. Make it fun for everyone!
People want to have some fun this time of year, especially after the year we've had. Maybe it is wearing a Santa hat, the aforementioned ugly Christmas sweater, covering the break room in Christmas wrapping paper, or other harmless pranks to keep spirits up. Letting them push the envelope too much, on the other hand, could be detrimental. Do not necessarily let the Christmas Chaos take over, but being a Scrooge and not letting loose could do more harm in the long run. In the hospitality industry, employees are the ones that shape a customers' service experiences, thus helping improve an employees' emotions and moods should be considered equally critical for a company's success.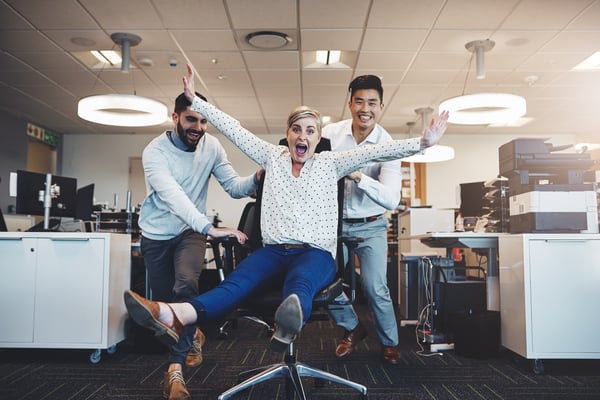 2. Don't forget to have fun yourself!
The holidays are a perfect time to show off that you have a fun side too! Just be wary not to get suckered in to being the "cool manager" and forgetting your role. It really is a balancing act of keeping your leadership team happy to keep the rest of your team happy. Contribute to the conversations and festivities, but make sure to do so as a coworker and not a boss. Share a laugh and let yourself be part of the fun, talk about that new TV show you binged during quarantine, or bring up holiday or vacation plans you know employees asked off for. Now is a time to really enjoy the company of your employees and really let their personalities shine!
3. Be flexible about time off!
This time of year always puts a lot of pressure on people, especially on their scarcest and most valuable resource: time. We are all also scrambling for gifts, splitting time between families, teaching kids from home, attempting to make travel arrangements during COVID 19, and trying to attend a host of safe social functions–all while doing our best to stay productive at work. Do your best to help and alleviate that pressure where you can as a manager.
The holidays are the time of year to be a little more flexible than usual about time. Switch schedules around so people can let off some steam when they need to and take care of the responsibilities in their personal lives that tend to stack up and loom over us. Using an Employee Scheduling Software will allow you to view the entire week's schedule and make shift changes in seconds. You can easily communicate with your staff in the app about their scheduling needs and stay up to date with text messages and alerts. Write shift notes online, assign tasks on the go, and follow up on shift planning goals from anywhere to always keep your team on track and productive!
4. Listen to what your team wants!
If you have the freedom and funding to do so, involve your employees in the planning of the holiday fun, see if they are actually excited about the proposed ideas or if they are just going along with it. Ask for their opinions, input, ideas and they will appreciate being heard and that the celebration is inclusive.
You can let your team pick where to cater food from if you are at work, or improvise a fun Zoom or Skype office party to stay connected remotely. The more it is to their tastes, the more fun they will have fun with it, the more they will engage with it, the more they will relax, and you will have less employee turnover. All of this adds up to better productivity within the business and their performances once the party is over.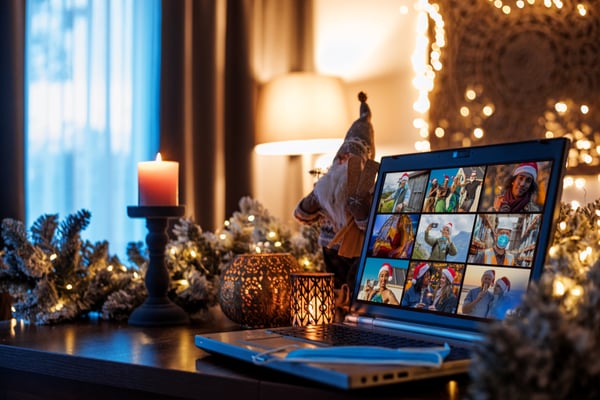 5. Always look ahead!
The gloomy mood of December is usually negative, we end up looking back on the lack of accomplishments and shortcomings of the year that somehow flew by already. With that kind of attitude towards wrapping up old business, it is no surprise that so many employees look forward to the end of the year as a time to slow down, disassociate for a week, and stop "being busy."
Managers can bring a positive light to cut through and remind everyone that it is also a time to shed this old, exhausting year and look forward to new beginnings and a clean slate. Highlighting some of the year's accomplishments, no matter how small, can boost enthusiasm and morale and make employees feel appreciated for the smallest efforts they make!