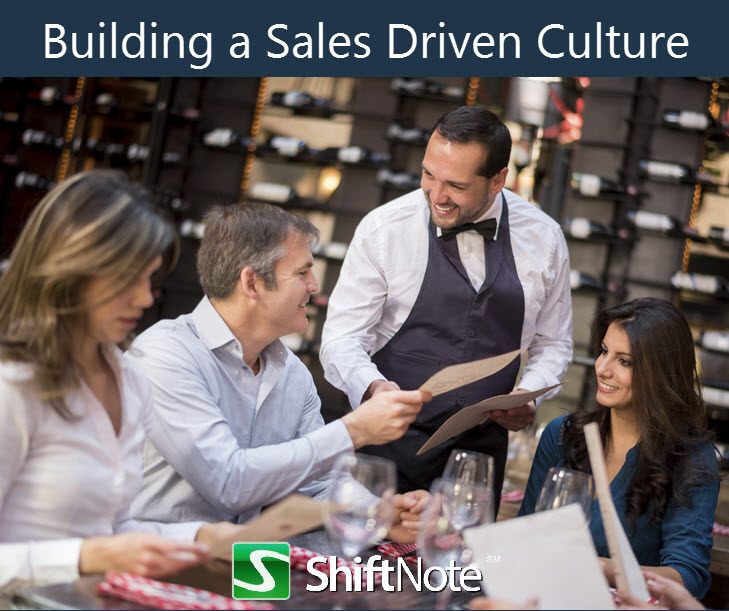 One of the most difficult industries to work in is the restaurant world. From the precise timing of ingredient quantity purchases to keeping the customer experience strong with superior service, managing a restaurant requires a well-oiled machine approach. A fundamental way to maintain a strong sales funnel in your restaurant is to build a sales driven culture. Structuring your restaurant so that all behavior naturally contributes to increasing sales will allow you to build a platform for your business to grow!
Start With Rewarding Sales Behavior
A simple and easy way to encourage a restaurant culture that is all about sales starts with rewarding the behavior of your sale steam, AKA your waitstaff. Creating reward programs for sales progress from each staff member managing their tables motivates your team to reach a little bit higher.
Often restaurants improperly train their employees to push too hard for extra sales, putting pressure on the guest experience. Instead, start an ongoing competition to get employees to add on just one more item to their tables' bill. Create training programs that teach employees how to read tables to recommend a side dish that would also be great with their meal, dessert for a table that did not order a huge meal, or a bottle of wine for a celebratory table. You can also create a monthly competition to see who can sell the most of a certain kind of appetizer or beverage.
Creating a reward system does two things for your restaurant sales. First, it teaches your waitstaff to read the guest experience and react to it instead of following an impersonalized routine. This will improve every experience with restaurant patrons and cause them to come back for more. Second, adding just one more item to each table's check can make a big difference in your sales forecast.
Provide An Incredible Customer Experience
Getting new customers comes down to effective marketing solutions, but once you have customers coming through the door, your sales culture will keep them around. Your wait staff is committed to providing a great customer experience through personalization since they are leveraging more sales opportunities. This commitment to providing a unique experience to each guest where they feel they are well taken care of is the first step to increasing sales in the future. But making an impact on your customers when they are in your restaurant is not the only time you can make an impact on them! Here are some ways to continue that customer experience after your guests leave using your sales culture.
Monitor review sites online and promptly provide feedback for every review or comment left about your restaurant. Thank people for a great review and try to resolve any customer service issues immediately. You should never delete a bad review or comment - instead, leave a message showing genuine concern for their poor experience and ask the customer to reach out to you to resolve the situation.

Create social media profiles, like Facebook, Instagram, or Twitter, and post valuable content for your restaurant guests. This can be a combination of special offers, helpful for getting customers back in the door, as well as local content for your city or region. Being active on social media helps leverage more sales opportunities with local branding.

Encourage feedback in the restaurant and reward customers for leaving feedback! Run contests regularly where, if guests fill out a feedback card, they are entered to win a prize. This gives you valuable insight into your restaurant atmosphere as well as incentives customers to continue to return with a restaurant who is vested in their experience.
Improve Flow-Through With Employee Scheduling Software
Having customers in the door is just one part of sales. With your trained employees and your care about improving the guest experience, now you need to schedule for success. Managing the guest experience depends on having a trained and stellar wait staff with enough employees scheduled to handle a swift flow-through. Guests should not feel like they are waiting for their order to be taken, for drink refills, or for a table to be bussed in order to snag a seat. Having an employee scheduling software in place will give you the best tool available to ensure your restaurant is properly staffed to handle traffic easily.
You will be able to get a whole view of your employees who will be on that shift and will be able to utilize on-call staff for nights you may be busier than usual. When using the software over time, you will also be able to see a sales forecast that will alert you when there will be upswings in traffic and sales based on past performance. An employee scheduling software program will give you insight into trends so you can properly staff each shift. Plus, employee scheduling software also allows you to track training and sales performance of each employee so you can ensure your sales culture is in place and functioning!