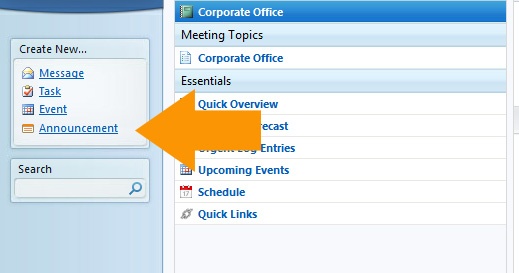 We've added a few new features to ShiftNote this month, including the long awaited - announcements! Now you can post a note to the daily log that is not specific to one day. The message can span multiple days as specified, and can also be shown as a popup message when you first log in. To create an announcement, go to the Create New > Announcement link on the left side of ShiftNote after logging in.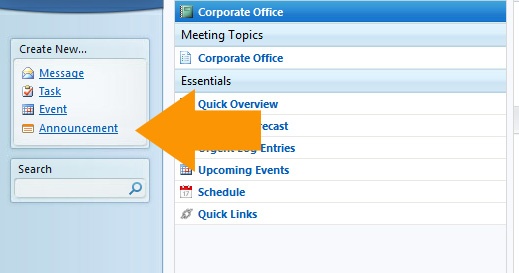 Then choose how you'd like to display your announcement.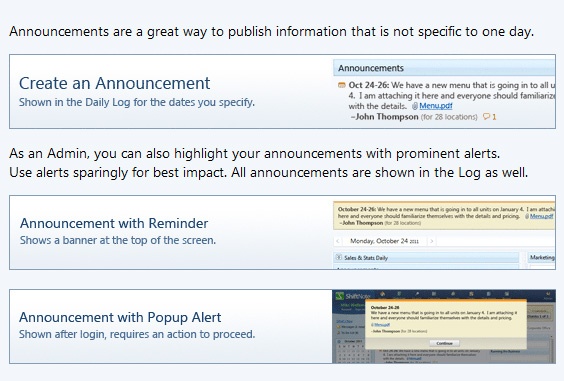 Write the announcement.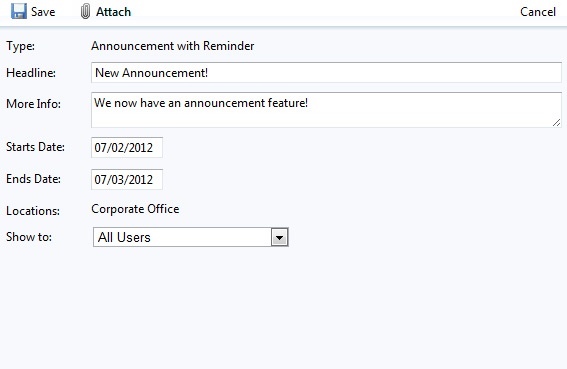 The next time one of your team members log in, they will see the new message spanning the dates you chose.

The second new feature we added that we would love for you to know about is the User Audit feature. If you are a ShiftNote administrator, you can head to the admin section, and in the left hand side of ShiftNote, click the User Audit Report link. This will give you a complete list of all the users you have set up for your ShiftNote account. It is recommended that once a quarter, you go in and monitor this area, removing workers that no longer work with your business, and adding new employees.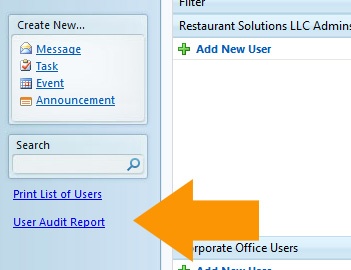 We hope you love these new features, and that they are beneficial to running a smooth and perfect shift! Please let us know what you think about the new additions, and as always, let us know how we can help you better manage your workforce.