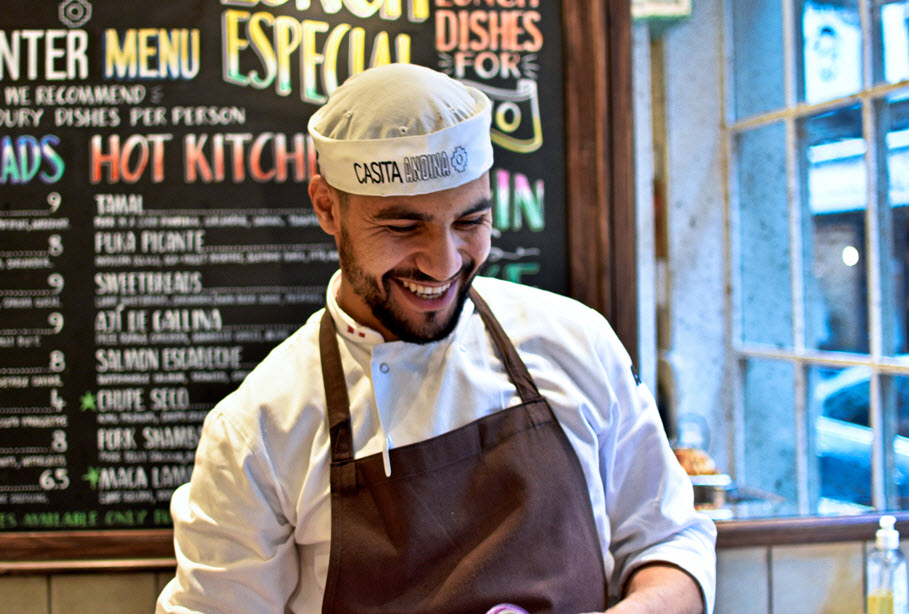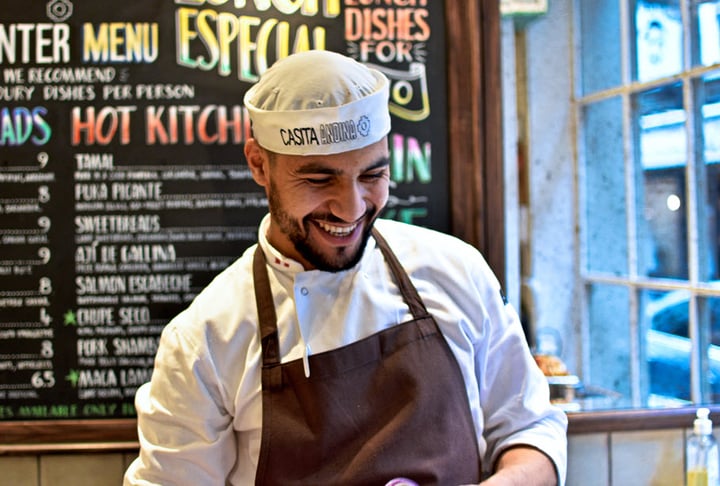 Employees are the backbone of any business, but particularly in the hospitality industry. Well-trained, passionate employees can make or break your business. Unlike hard skills, like how to use a POS system, soft skills like passion cannot be taught.
What does passion in the workplace mean, why is it so important, and how can you cultivate passion in your workplace?
What is Passion in the Workplace & Why Does It Matter?
Passion is defined as "a strong liking or desire for or devotion to some activity, object, or concept." In a professional setting, this equates to employees who understand and promote your brand's identity and values and who are enthusiastic about doing their jobs well.
Why does passion matter?
Your Customers Can Tell
You've likely walked into a store or fast food restaurant where you could immediately tell the employees didn't want to be there. When the employees are unhappy, they ignore customers, they don't engage, and they do the bare minimum required to complete the interaction. Customers can tell, and they are much less likely to return.
It Reduces Turnover Rates
Passion helps develop company loyalty. Employees who feel appreciated, prepared for their job, and are educated about what the brand stands for are much more likely to stay. Long-term employees help reduce hiring and training costs, which can be particularly costly for hospitality brands.
It is Contagious
When employees are passionate about what they do, that energy is shared with everyone around them – from other employees to customers. It increases happiness and optimism in the workplace, which results in a better customer experience. Just like negative people can bring you down, positive, passionate people can pull you up.
How to Spot & Cultivate Passion
Passion is a soft skill, which means it cannot be taught. But it can be developed. Spotting and cultivating workplace passion starts during the hiring process.
How to Spot It
During the hiring process, look for employees who have the right mindset, not just those who have the skills you desire. You can teach a person how to plate a salad correctly or how to check in a new guest in your system – but you can't make them happy. You can't make them positive; you can't make them passionate about the work they do.
Instead of looking solely for hires with specific experience, ask questions designed to spot the ability to be passionate. Here are a few interview questions to consider:
If money wasn't a concern, how would you spend your time?
Who has been the most inspirational person in your life?
What excites you about this position?
What scares you about this position?
If you were the boss for a day, what would you change about our business?
What do you do well naturally?
What areas are you looking to improve in? (Does not need to be work related.)
These questions will allow you to see a prospective employee's passion and gauge how they would fit into your company.
How to Cultivate It
A great employer should be invested in creating a positive work environment, and cultivating a dedicated, passionate team is one way to do that. Team building, additional training, and motivational programs can all help cultivate passion. Here are a few ideas to help you cultivate a passionate team. Keep in mind, these should be optional programs.
Host a community volunteer day, where team members get paid to do good in your community. This could be donating and serving food at a shelter, running a 5K for a good cause, or any number of other activities.
Set aside a budget for additional training and ask what your team wants to learn more about. Employees who are able to grow are much more likely to stay passionate about the work they do.
Give both positive and negative feedback. Too often in the customer service and hospitality industry, managers only speak up when something goes wrong. Highlighting the good work your team does will have a positive effect on morale and passion.
Final Thoughts on Passion in The Workplace
Building a team that is passionate and motivated results in better customer service, lower turnover rates, and higher profits. It may take time, and you may need to hire new staff members or change ingrained policies, but the results are worth it.
Want more tips on improving the workplace? Check out the "5 Things Hospitality Management can do to Drive Innovation."
Like this Blog? Check out more blogs just like this one at ShiftNote!