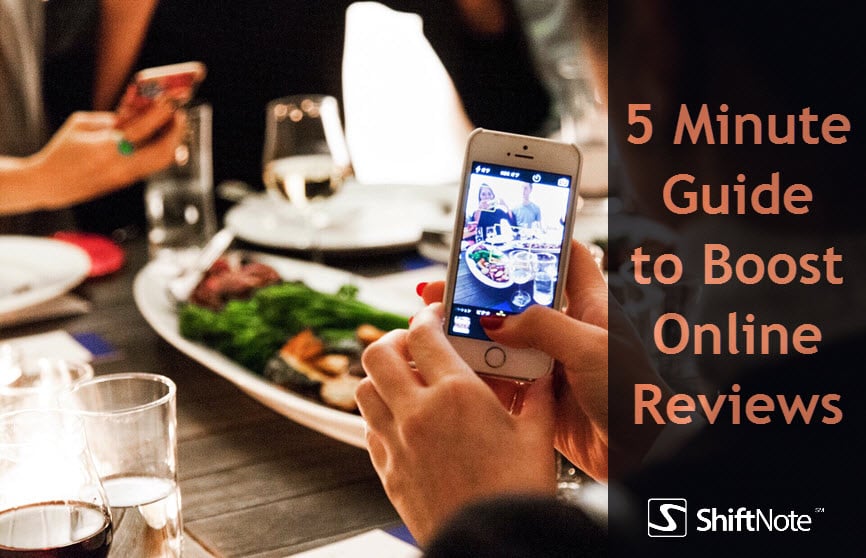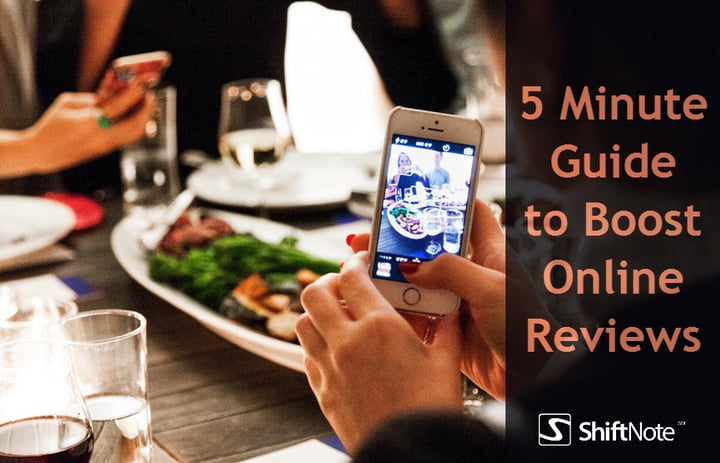 While back-of-the-house operations like employee shift scheduling are key to success, equally important are your restaurant marketing strategies.
ShiftNote recently covered ways to improve your online presence to drive more customers into your restaurant. A key strategy to making the online-to-in-store conversion is through location-based review sites. Read on to dig into details of how to tap into online review sites for restaurants...
Why Do Online Restaurant Review Sites Exist?
So, you market your restaurant on a number of online channels to promote your business. You may think "Why do I need to worry about another place to direct my customers?"
Online Listings Can Increase Foot Traffic: Did you know that 89% of consumers research a restaurant online prior to even stepping foot in your restaurant? Because of this, it's critical to optimize location-based review websites. A steady flow of customer feedback increases your online presence, which presents the opportunity to rise above your competition. If the review websites are the easiest way for your customers to give you feedback, then that's what they will use. These online review sites can and should be a steady flow of new customers to grow your sales.
Trust: People trust online reviews, so it's not a questionably effective marketing effort. In fact, 52% of consumers trust online reviews just as much as personal recommendations.
Keep in mind, your online review site listings won't appear magically. You need to claim, update, and optimize your presence, as well as solicit reviews from happy patrons and respond to customer comments to demonstrate that you care about their experiences.
Here are some steps to make sure you capitalize on review sites:
STEP 1 - Identify Online Review Websites
There are many online review sites to keep in mind. Here are some of the top ones to consider your restaurant's presence:
STEP 2: Optimize Your Listing
Once you have identified the review sites to target, the next step is to claim your listing. First, find your profile on these online directory and review sites. Simply performing the following Google search will locate most of the sites you need. Then, update your information. Fill out your profile with up-to-date contact information (Name, Address, Phone, URL) and description of your services, using relevant keywords.
Then, bring your listing to life with professionally taken photos and even videos. Upload well-lit photos of your facility and your best dishes. If the review website allows, shoot and upload a virtual tour.
STEP 3: Ask For Reviews
Happy customers are typically happy to post a review for your site. First, you'll want to make sure that your restaurant has window decals of the review site logos with a call to action to "Review Us". Also encourage your servers and staff to ask happy patrons to make an online review. They are typically more than willing to do it. While you don't want to bribe people to give you positive comments, it doesn't hurt to ask! Then, take time to respond to your restaurant's posted reviews, both positive and negative. This shows customers you care about their well-being.
Keep up with all online reviews. When claiming, optimizing, and promoting no-cost way to generate tons of new business. Are their any other tips on online review sites we've missed? Tweet us your comments.
Like this Blog? Check out more blogs just like this one at ShiftNote!