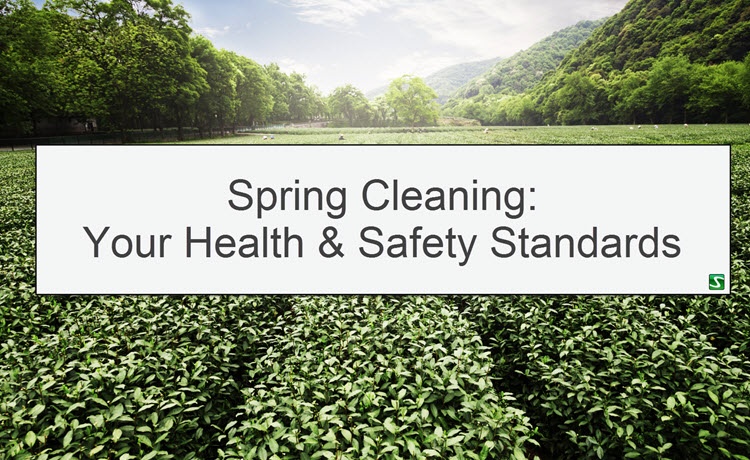 There have been many stories in the news about food health and safety lately. From Chipotle's six foodborne illness outbreaks to the local Overland Park story of the New Theater norovirus outbreak, there seems to be more conversation about managing health safety in the restaurant. Even if you have the procedures and processes in place to meet food safety standards, employees might not be following the standards to a tee. Risking your customers' health or safety can damage your restaurant's reputation. Here are some of our suggestions to amp up your safety standards so you don't become a news story.
Go Back to Basics
Chipotle is known as a restaurant that is all about being food-healthy and environmentally conscious, which is why it was such a surprise that the Mexican restaurant had so many health violations in the past year. After these issues, Chipotle analyzed what was happening and shut down their stores nationwide to implement new safety standards throughout the country. Many of their changes in safety standards were very basic. They moved the lemons to the kitchen so people touching the wedges wouldn't spread illness and reinstated procedures with proper hand washing for all employees. They also reshaped their food prep to after hours in order to prevent employees from rushing food prep that sacrificed safety standards.
Even though you don't have the food illness problems that Chipotle did, you can model your restaurant after what they are implementing. Hold a food safety standards meeting with your employees to retrain on some of the basics for hand washing and food prep. Reminding employees of what is expected and holding this meeting on a regular basis will help keep your basic safety standards high.
Choose Suppliers with High Food Safety Standards
Cheapest does not equal the best food for your customers. Part of how Chipotle was able to bounce back from their bad press (besides their free burrito offer to everyone in the country) was due to their outstanding food safety standards from suppliers. By choosing better food suppliers that are complying with the same safety standards that your restaurant is following, you reduce the risk of contamination occurring in your restaurant.
Make Everything Simple
Simplifying everything in your restaurant safety practices will ensure that your employees can comply with standards and keep your customers safe. Remember that simplifying does not mean reducing standards, rather consolidating tactics in your protocol so that everything is easier to accomplish. Along with holding recurring trainings over the food safety protocols, you should also consolidate the amount of cleaners that need to be used and make it simple to track when standards have been met daily and weekly.