New Features - Welcome Sheets, Last Year's Weather, and Mobile Uploads

Matt Thompson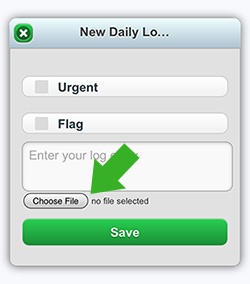 There are a couple of new features we'd love to share with you all! We've been hard at work listening to your requests, and have implemented a few of them. We also have many big things on the horizon, this year is going to be very exciting! But for now, let's get to what's new!
See last year's weather alongside the current day's weather
On the Daily Log we've added the past weather information for each day, so that you can use it as a comparison to the current day. Nothing needs to be done in order to see this new feature, it should already be in action for everyone.

Add and view attachments on the Daily Log via the mobile site
We've had LOTS of requests for this one! You're now able to upload documents, images, etc. and attach the item to an entry on the Daily Log using your phone or mobile device. Simply go into the mobile site and make an entry as normal, and you will see the spot to upload a document or image. You can also view attachments to a log post via your mobile device as long as your phone will read the format of the document.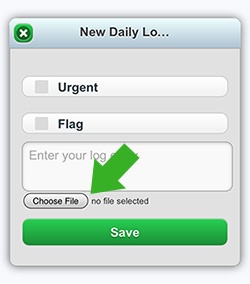 Print employee welcome sheets
There's a great new feature in the Scheduling area that helps make it easier for a manager to get their staff up and running with ShiftNote. If you go to Schedules > Employees there is a new Print Welcome Sheets link. This will bring up a collection of printable PDFs that have instructions for logging in and using ShiftNote to manage your schedule, availability, shift trades, and time off requests. These can be handed out to the staff so they know how to get started.

Scheduling tools updates
There are also a few additions to the scheduling tools. When creating a schedule, you can edit a shift directly by clicking on it or by going to the Add/Edit Shifts page. This also works for a template shift - you can click into a template shift right from the schedule in order to assign it to an employee. When assigning a new shift, you can now repeat the same shift over multiple days if desired.
As always, please continue to send us your feedback on things we can do better in order to make ShiftNote a great tool that will save you time and make your life easier!