Improve Shift Planning Through Restaurant Staff Training

Matt Thompson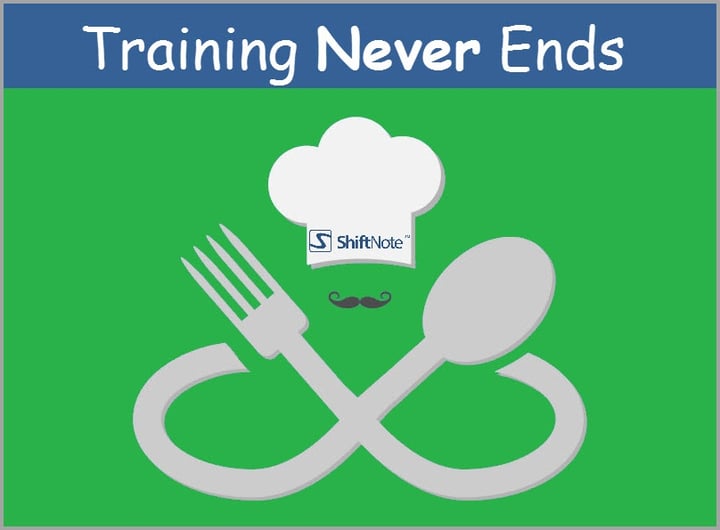 Training is one of the most important things you can do as a restaurant manager to make your team more successful, therefore seeing more sales. Many managers have their initial training programs and only hold team meetings sporadically to continue education on processes as well as signature items. This is not the best way to keep your team performing the highest level possible. Remember - restaurant staff training never ends! Here are some of our tips to improve your ongoing training program, shift planning, and management.
Step 1: Observe Your Team to Plan Restaurant Staff Training
In order to figure out what kind of ongoing restaurant staff training is needed, the first thing you need to do is observe. Spend time on every shift subtly watching how your restaurant team performs, from the chefs to the waitstaff. Take notes on what you see your staff doing exceptionally well and where you see a need for training to help improve. You can then construct training based on teaching other people on staff what a few members are doing a great job with as well as helping improve weak areas across the board.
Step 2: Direct Your Team Through Training, Shift Planning, and Management
Now that you know what you need to train your team on, you need to begin both informal and formal opportunities for improvement. Reach out to individual employees to reward behavior or offer constructive criticism as you see opportunities. It is a good idea to also set up formal restaurant staff training sessions in addition to training on the spot.
You should also take what you observed during your shift shadow to improve how you carry out planning on each shift. For example, if you see certain members of your staff struggling to meet demand and provide a great customer experience, then you can pair that person with one of your long-term all star employees on the same shift. They will be able to learn through observing.
Finally, you will be able to take your notes from each observation and use them to look at your management style. Chronic issues with all of your employees could be a reflection of miscommunication from you or something that your employees are lacking from a management perspective. Direct yourself to make changes to your own management style to improve your team.
Step 3: Follow Through on Your Restaurant Staff Training
Once you have started training, shift planning, and management style changes, you need to keep following through on this formula. Continue to observe, direct and follow through with your team and use those observations to guide your ongoing restaurant staff training program. There should not be a break in training - always look for ways to improve the way your restaurant and team works.
Like this Blog? Check out more blogs just like this one at ShiftNote!