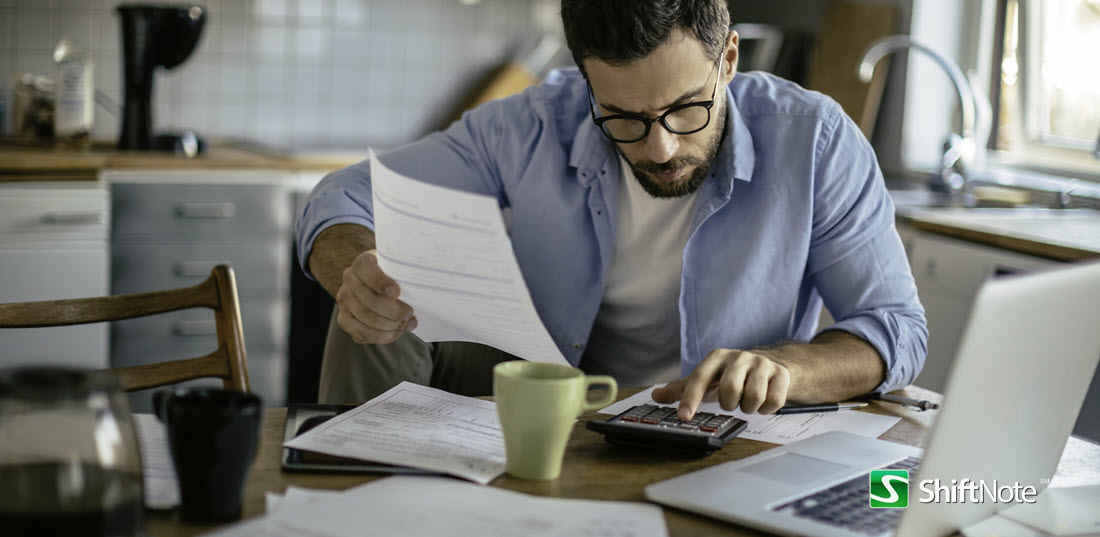 Many people dream of owning their own business one day. To turn your dream into reality you'll have to write a business plan. This is a lot less fun than daydreaming about your flourishing business, but it is a necessity.
Your business plan will serve as a blueprint for all areas of your business. The U.S. Small Business Association notes, "A good business plan guides you through each stage of starting and managing your business. You'll use your business plan as a roadmap for how to structure, run, and grow your new business."
Additionally, your business plan can help when applying for financing. You can bring it to your loan officer when you make a proposal. The projected profit margin is key because the lender will expect to be paid back. A completed business plan communicates ideas to others and provides the basis for a financial proposal. "The process of putting a business plan together forces you to take an objective, critical, unemotional look at the business project in its entirety," notes Michigan.gov.
Now that you understand the importance of this document, here's how to write a business plan from end to end. To create a comprehensive plan, include the following elements:
Executive Summary
An executive summary provides an overview of your business plan. In this section, convey who your company is, and why it will be successful. Include an overview of your products or services, a mission statement, key leadership involved, employees, and a location, if applicable. If requesting financing, you can include high-level financial information, including projections. This section brings together significant points of your business and should convey excitement and positivity.
Expert tip: Even though it will be at the beginning of the plan, write it after the rest of the plan is completed.
Company Description
Your company description offers the opportunity to describe your business' products or services in full detail. In this section, illustrate your company, and be specific about the problems your business aims to solve and consumers you will serve.
Use this section to boast about your business' strengths! The most critical component of this section is listing your company's differentiators. To do this, list the advantages you have over current businesses operating in the vertical. Your competitive advantage can be related to place, product, price, or promotional strategies.
Market Analysis
In this section, report on industry trends. To do this, select a handful of the most similar businesses to yours, and then perform a SWOT (strength, weaknesses, opportunities, threats) analysis of them. Communicating your industry outlook is key here. If possible, include a one-, five-, and 10-year projection of your business and its corresponding industry.
Organizational Structure
This section reveals the legal structure of your business, as well as who will lead your company. Before you write this section, gain a good understanding of the legal structure that exist for U.S. businesses. You have the option of formalizing as a sole proprietorship, corporation (C- or S-corporation), a general or limited partnership, or limited liability company (LLC).
Once you have defined the structure, lay out an organizational chart. Use this as a visual cue to show who's in charge of what in your company. Identify each contributor of your business -- list their title, skills, and experiences, and how they will contribute to the success of your business.
Expert tip: Take this section a step further and include headshots and resume's of your team's key members
Product of Service Information
In this section, list your products or services. Then, explain them in detail by articulating the customer benefits. If you plan on filing for a copyright or patent, include it here. If you're doing research and development for your service or product, explain it in detail.
Marketing and Sales
It's no secret that today's business landscape is competitive. So, use this section to lay out a full picture of your business strategy. The prerogative of this section is to articulate how you will find new customers -- and keep them. Begin by identifying your target market. Describe demographic and psychographic traits, and then specify unique ways you intend to reach them. While traditional methods like billboards, magazine spots, and postcards are effective, online marketing tactics like leveraging online reviews, social media, mobile apps, influencer marketing, an optimized and responsive website, and a rock-solid visual brand are a must!
Financing or Funding Requests
In this section, assert your business' financial requirements – or how much money you need -- and where you intend to obtain the financing. Convince people that your business will be a financial success. The section should include estimated costs, projected revenues, and estimated profits to interpret your business' cash flow, break-even points, and financial volatility over time. Last, describe your long-term future strategic financial plans, like how you plan on paying the financer of your business or selling your business.
Expert tip: If your business is already established, include income statements, balance sheets, and cash flow statements for the last three to five years. If you have other collateral you could put against a loan, make sure to list it now.
Appendix
If you have supporting documents, add them here. Items could include credit histories, resumes, images, licenses, permits, patents, or legal documents.
All elements are important to include in a business plan, but some may be omitted based in the industry you serve. Hopefully you've now learned how to write a business plan. If you have additional tips, add them in the comment box below!
ShiftNote is an Online Manager's Logbook and Employee Scheduling Software available to make all those hairy management tasks easy to control in one simple interface. Start your research and see how technology can help your management by exploring ShiftNote!