Love 'Em Profits! How A Well-Designed Menu Can Drive Sales and Profits

Matt Thompson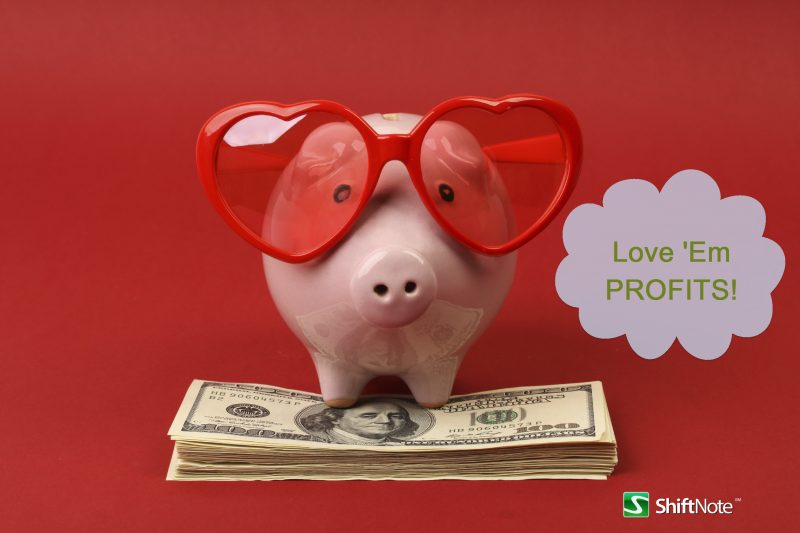 Valentine's Day is this weekend, a holiday full of love and devotion. As a restaurant owner, the thing you love the most and can't live without are profits. There are many things about your restaurant that have the opportunity to make a big impression on customers to increase your sales and profits. The menu is one of the biggest opportunities for sales increases and it is an easy piece to control. While great customer service or stellar food can make or break a customer experience, these things can become out of your control. Individual factors like mistakes in the kitchen or an order taken incorrectly by the wait staff or the customer in a bad mood can hurt your profit chances and owners deal with it every day. But the menu is a huge opportunity to increase sales and profits and it simple to implement and control. Here are some ways you can feel the love even more with better profits using a stellar menu.
Focus on Design
Everything about the menu comes down to psychology. The colors, design, and placement of menu items will sway people towards the items that you want them to buy based on profit margin. Carefully strategize on the design of your menu and how it will affect those reading through it. Menus without photos with a lot of descriptive words will not do you any favors in selling the profitable dishes. Instead, there are a few tactics you can implement in the design to guide people to the best-selling items.
Keep it simple. Menus that are too complex will overwhelm customers, causing them to keep their order basic. Focus on simplicity and readability to give people more time to browse the menu and decide on what they want.
Add high quality photos. Photos will help sell the best-selling menu items. Many times people will order something based on the photo alone. Have a professional photographer take great photos of the items that turn you the best profit and that are very appealing to the eye. Strategically place them throughout the menu so people are drawn toward that item.
Remember the details. Things like boxes around items, small colorful graphics around important items, and bolded lines help grab the attention of customers. Use these wisely throughout your menu design.
Get creative with descriptions. You can always create a standard boring sentence describing the main ingredients in a dish, but words have power! Make your descriptions creative with mouth-watering adjectives and unique wording in line with your restaurant branding. For example, if you have a western restaurant, add cowboy-type slang to the description for authenticity and branding.
Go to the top. Customers start reading the top of the right side of the menu first when browsing for dishes. Lay out your menu so your most profitable items will be placed there with great photos and mouth-watering descriptions.
Utilize Prix Fixe Menus
A prix fixe menu is a great way to maximize on your profit opportunities. Prix fixe is French for fixed price and is most often seen as a multi-course meal option with a set price. For a prix fixe meal option, include an appetizer, entree, and dessert for one set price that is affordable to the customer. You can also add a soup or salad option to the menu. Something common that many restaurants do is set up a prix fixe meal for two, such as an appetizer, entree, and dessert for two between $20 and $40. You can give people about five options for each course to choose from so they can customize it. It is proven through research that people respond better to a set overall price as opposed to percentages or multiple pricing for different options. This knowledge, along with the fact that you can set a price that maximizes the profit you see on the food items, will help your sales considerably.
Keep It Professional
The more professional your menu, the more customers will respect your restaurant. Implement high quality printing so colors stand out and laminate the pages to prevent staining the pages. Bind all the menu pages in a booklet format using thick and rich binding. The respect people gain from a professional menu will help convert the customers who come to your restaurant into repeat visitors. This tactic, along with focusing on design details and utilizing prix fixe menu items, will help you fall in even deeper love with your sales and profits.