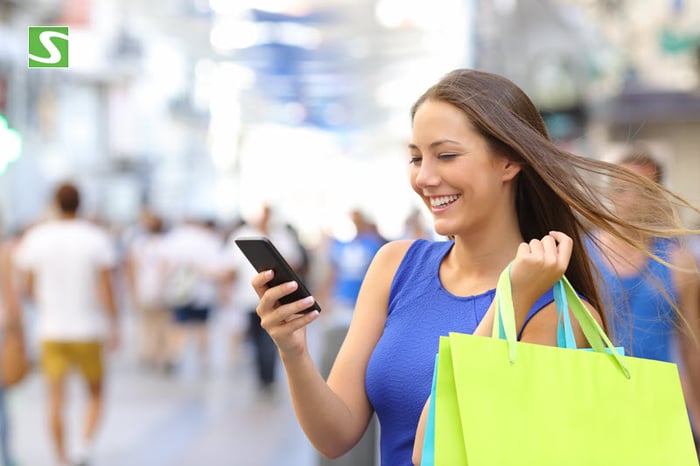 While the stores are slammed over the holidays, sometimes restaurants have a harder time drawing guests. ABC News reports 40% of a store's annual revenue may come during the holiday shopping season, but restaurants might slowdown due to dining at home. While not every restaurant will suffer from a holiday slump in sales, every restaurant wants to maintain a steady flow of patrons this holiday season. With just a few simple holiday marketing tactics you can achieve high-impact results in December.
Here are seven key holiday marketing tips:
1 - Send Holiday Cards
Create and customize holiday cards to neighbors, local businesses, and previous customers to remind them that your restaurant is the perfect dining option over the holiday season. Include any holiday promotions or offers and note if your restaurant has holiday decor or entertainment. If you want to avoid paying for postage, give an envelope to your customers and don't have them open it until they return later in the month. This holiday promotion attracts repeated business because it creates suspense. Customers don't know what type of deal is inside the envelope but will come in to see, no doubt. Learn more about the " No Peeking Promotion".
2 - Email Last Year's Guests
If your restaurant has an email subscriber list or uses OpenTable, it's likely you have a good list of previous patrons' email addresses. Contact them and offer to book their place in your restaurant. You can even provide a specific incentive for them for their loyalty. Include a link or contact information to make it easy for them to make a reservation, and include a special promotion for them to show your appreciation.
3 - Hold a Ho-Ho-Holiday Event
Create a unique event such as brunch with Santa, or a special four-course meal at your restaurant, for New Year's Eve or Christmas Eve party. Or host a New Year's Eve soiree with wine, music, and dancing or specific nights throughout December.
4 - Market A Large Space for Big Parties
If your restaurant has a separate dining room or event space, capitalize on the opportunity to market the area as a holiday event space for large family get-togethers, corporate events, and private holiday parties. Post promotional materials to promote your event space throughout your restaurant, advertise in magazines and newspapers, and on social media. Don't forget to decorate your event space to create a holiday haven.
5 - Serve the Greater Community
Offer a promotion that serves the greater good. If there is a food bank in your area, offer a discount when customers bring in a non-perishable food item(s) to your restaurant. You could even organize a charity dinner for a local non-profit or cause, with a percentage of the dinner's proceeds going to a charitable organization
6 - Offer Gift Card Incentives
'Tis the season for giving, right? Gift cards are great gifts to give -- and can be used throughout the year. To make gift card packages more enticing, offer an additional gift card when they buy a gift card. (Common options are $10 when you buy a $50 gift card, or $25 when you buy a $100 gift card.) The person who purchases the card may keep them for themselves, or give the cards to others.
To further promote the gift card incentive, set up a display at the entrance of your restaurant. Package them with holiday decor, like within boxes with bows. You can play a little bit and make them by yourself, or throw them into pre-made greeting cards. It is essential that it looks nice and that is a gift.
7 - Create a Holiday-Themed Menu Items
Feature special holiday-themed drinks, dishes, or desserts that incorporate holiday favorites, such as gingerbread, eggnog, Christmas cake, mulled wine, cinnamon, and home-cooked favorites. Then, promote the new, limited-time options to entice guests with seasonal dishes. Display front door signage, promote the entrees on social media and upload enticing pictures on your website
Like these holiday marketing tips? View more marketing strategies for holidays like Mother's Day, Labor Day, Thanksgiving, and Halloween.
Comment on additional ways to promote your business this holiday season below.