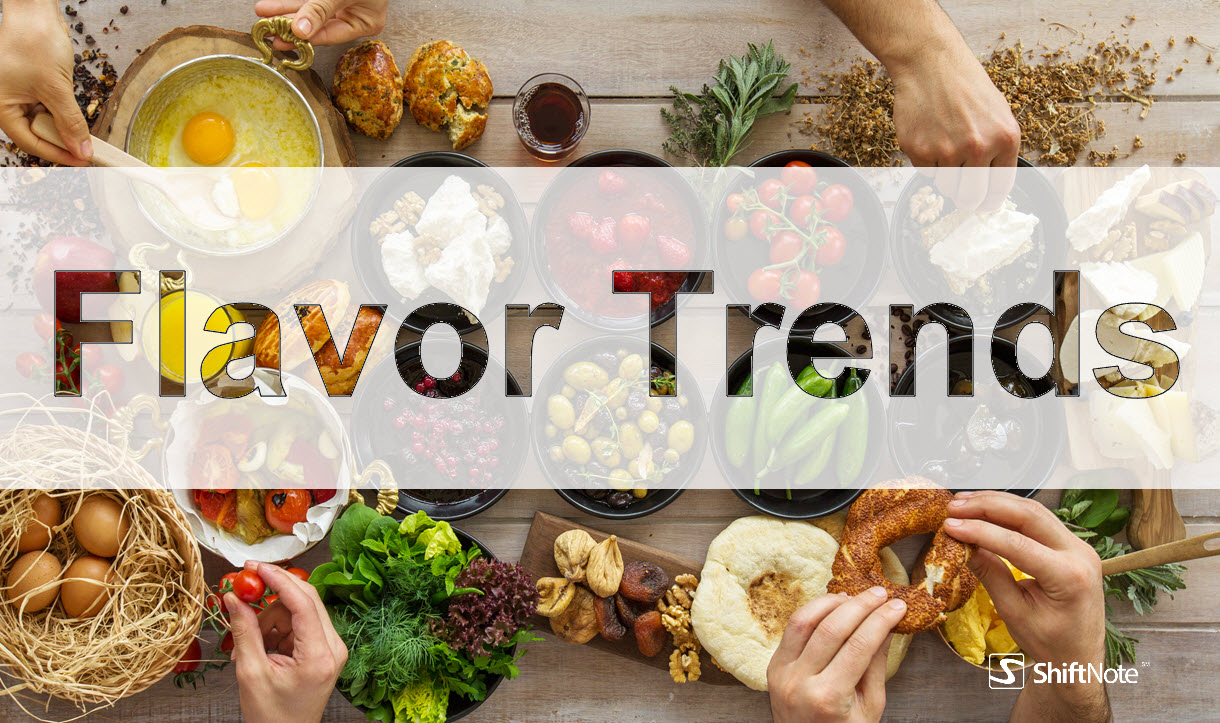 One of the best ways to create buzz about your restaurant and draw people through your doors is with your menu. When you have delicious and creative dishes that patrons cannot find anywhere else, people will remember and spread the word. It is not easy to find that flash of creative inspiration. However, one way to jumpstart your dish planning is to take a look at the latest food trends.
Poke
Poke means "to slice or cut" in Hawaiian and refers to chunks of raw, marinated fish — usually tuna — which is then tossed over rice and topped with vegetables and umami-packed sauces. Some are calling it the next wave of sushi. This hawiian dish is quickly becoming a fast trend and you will see it emerging as a major trend in 2018. Poke is served over flavored rice, sesasoned vegetables and accompanied by various dressings and sauces. Basically Poke is all the great elements of sushi served in a bowl.
Sourdough Bread
Grains are slowly losing their claim to fame thanks to the rise in dietary restrictions and clean ways of living. Sourdough bread is the exception to this rule. People who have sensitivities to gluten or who are choosing a gluten-free lifestyle for general health can eat sourdough thanks to the fermentation process. Sourdough bread does not have the same peptides that other bread has that causes gluten.
To attract the growing number of people who are abandoning gluten, adding sourdough bread recipes will help. Combine a sourdough bread with a delicious spread with a gluten-free soup. Or add a sandwich selection with the sourdough bread for the perfect lunch option.
Egg Yolks
The egg yolk has been a trend for over a year now thanks to an announcement that egg yolks do not increase cholesterol like it was once believed. In fact, eating egg yolk as the bulk of your protein can help trim fat. Now people are clamoring for the delicious eggy flavor in all their foods. Of course, you can get very creative with egg yolks in your dishes, Especially during lunch and dinner. Stretch your imagination and create ways to utilize egg yolk as a focal point in your plates (like on a flatbreads, pizza or even as a bernaise topper over chicken, fish or beef).
Alternative Pasta
Wheat pasta had its day for the past few years as a healthy alternative to the carbohydrate-filled traditional pasta. Now the newest trend is to take pasta down an even more alternative route. People are experimenting with vegetable-based pasta such as zucchini, squash, and quinoa and are loving it. Now there are people who are also trying out lentils and beans in a pasta format as well. These alternative pasta methods are attractive to your patrons because they are low carb and incredibly healthy, making them feel like they are indulging in a big dinner without the caloric side effects.
Vegetarian "Meat"
While we are talking about alternatives using vegetables, the trend of the veggie burger is getting a facelift with alternative vegetarian meat options. Culinary experts have found ways to make veggie meat look and taste more like real meat, making it an attractive option for vegetarians and carnivores alike. By combining lentils, beans, peas, peppers, and other vegetables into a mixture that can be made into burgers, ribs, steak, sausage, and more. Utilizing properties in certain vegetables, you can make the veggie meat react like real meat, such as adding beets to a veggie burger to make it "bleed" like medium rare beef. This food dish trend is exciting because people can feel like they are eating real meat with a good chunk of protein and additional health benefits, like more iron.
Like this Blog? Check out more blogs just like this one at