Employee Scheduling Software Tips From Industry Vets

Matt Thompson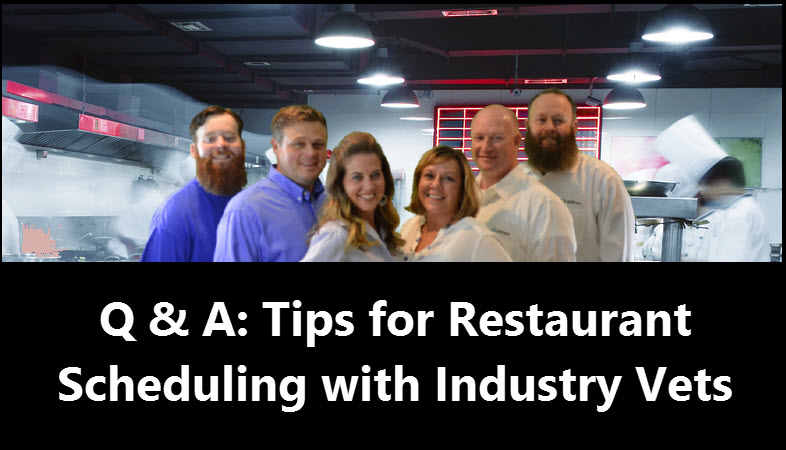 Restaurant employee scheduling can quickly become a nightmare trying to balance between shift planning, employee's personal schedules and the restaurants needs. While the task of employee scheduling can become daunting quick, you can focus on the things you can control. With these employee scheduling software tips and online employee scheduling programs like ShiftNote your shift planning and scheduling life can definitely be easier and you may even be able to go home earlier!
The Shiftnote team, Matt T., Leigh Ann, Kevin, Matt H., Larry and Malayna reveal top considerations a restaurant or hospitality manager should make to create the perfect schedule using an employee scheduling software. From challenges and opportunities, to issues related to under- or over-staffing this information will give you greater insight into the restaurant scheduling process and help identifying the right solution for your needs.
What are top challenges with employee scheduling?
What should a restaurant manager consider when creating a shift schedule?
What mistakes do managers make when scheduling staff?
What should you do if you are consistently understaffed or overstaffed?
What should you look for when choosing employee scheduling software?
How does a well-thought-out schedule affect overall restaurant operations?
What's the solution for managing the difficult task of employee scheduling?