The third day for the ShiftNote team, 2nd day for attendees, of the National Restaurant Association Show has been crazy!!! Crazy good of course. I would have to think that today is going to be the busiest day of the show. We had people streaming into the ShiftNote booth left and right to learn about our employees scheduling tools and digital managers' log. We even got to chat with Geek Beat TV host Cali Lewis!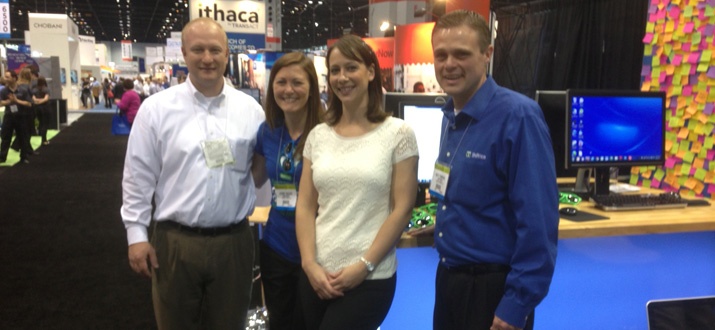 I spent most of the day at the booth, so I wasn't able to check out much of the show. When I did get away, I spotted some of my foodie idols. I snagged a seat to watch Chef Aaron Sanchez do a cooking demo, and while I was watching I spotted Chef Marc Murphy, and Chef Cat Cora. I was lucky enough to meet Cat and get a picture. However, the gal that took the photo was so excited to meet Cat, that she was physically shaking, and the picture came out a little blurry, so here's one of just Cat. I don't get star struck often, but I was pretty excited!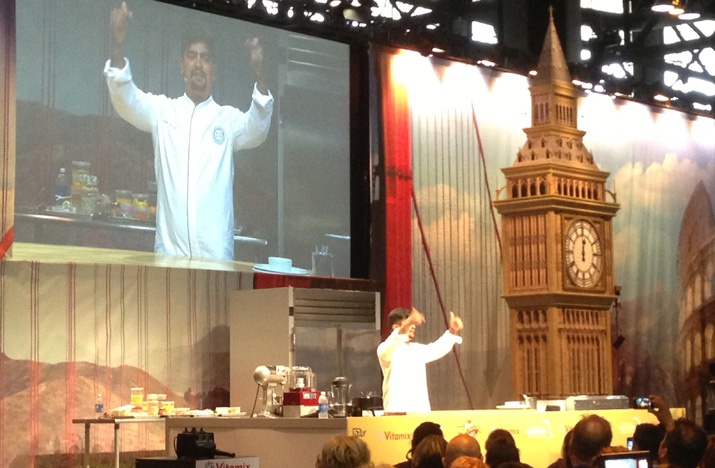 I tried to hit the Howard Schultz (Starbucks CEO) keynote presentation, and even went 20 minutes early to catch the talk. Unfortunately the line was so long that they turned away hundreds of people. Bummed there wasn't a live stream so we could have still caught the talk.
The ShiftNote team is having just a fantastic time at the NRA Show! We're meeting cool people, spotting celebrities, and spreading ShiftNote love. I can't wait to see what tomorrow will bring! Until tomorrow!