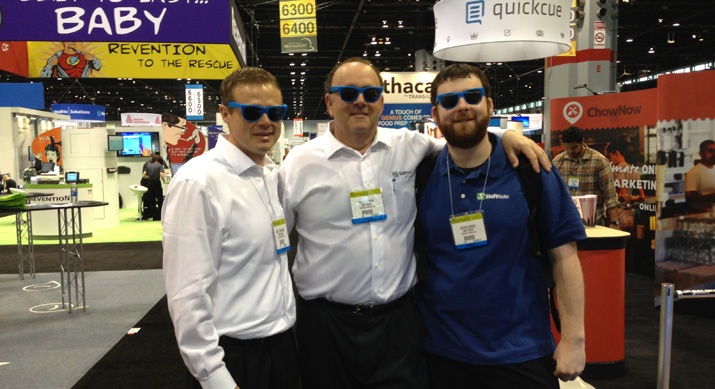 We've had another fantastic day at the National Restaurant Association Show in Chicago. Today marks day 1 for attendees of the show, but day 2 for the ShiftNote team. We came to the convention center bright and early to finish off the final touches of our display. And as soon as the attendees began flowing in, it was non-stop from there.
We handed out several hundred pairs of our sweet ShiftNote sunglasses. People liked them so much, that I gave away my own pair while walking around. We saved some to continue giving out the rest of the show, so stop by booth #6372 to grab a pair while we have them! You can also get a free ShiftNote t-shirt by checking in at our booth on FourSquare.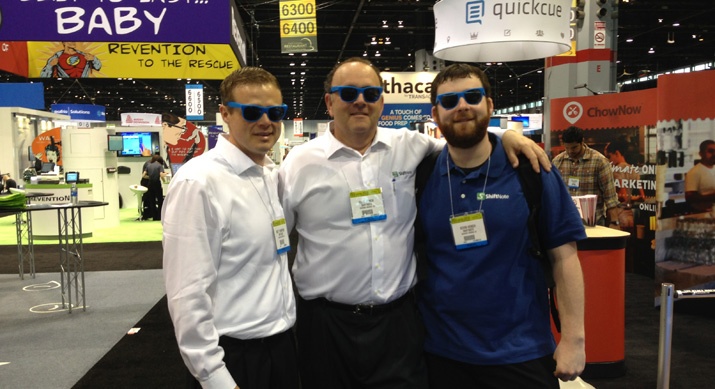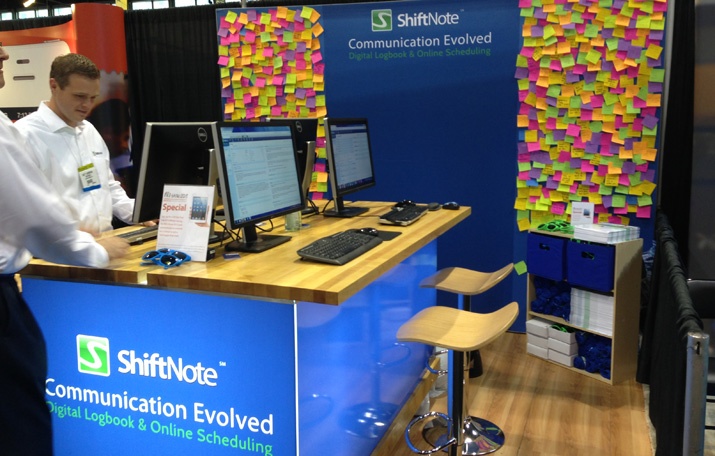 When I wasn't working the booth, showing off the amazing management communication and online employee scheduling tools, I was wondering the South Hall, Level 3. The hall was filled with a mix of equipment vendors and food suppliers. Today I decided to focus mainly on the food, and oh was there food! We had some amazing cheesecake from Mike's Pies, caffeinated ice cream, smoked salmon, stuff pulled pork bites, deep fried mushroom balls, Chicago style hot dogs, finished off with a nice beer from Budwiser. I'm stuffed! We saw a ton of frozen yogurt machine vendors, almost all serving frozen concoctions. There was also a plethora of tap systems, unfortunately none serving actual beer.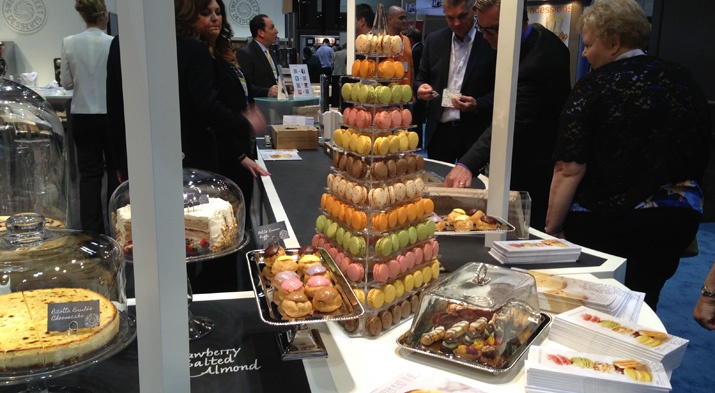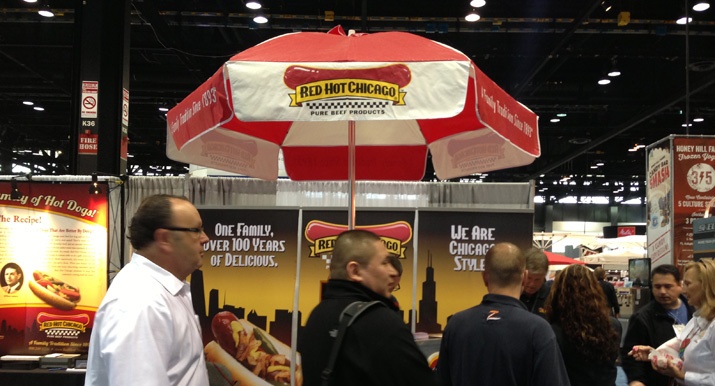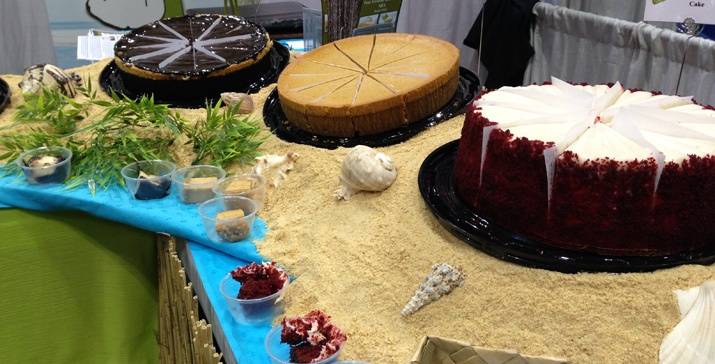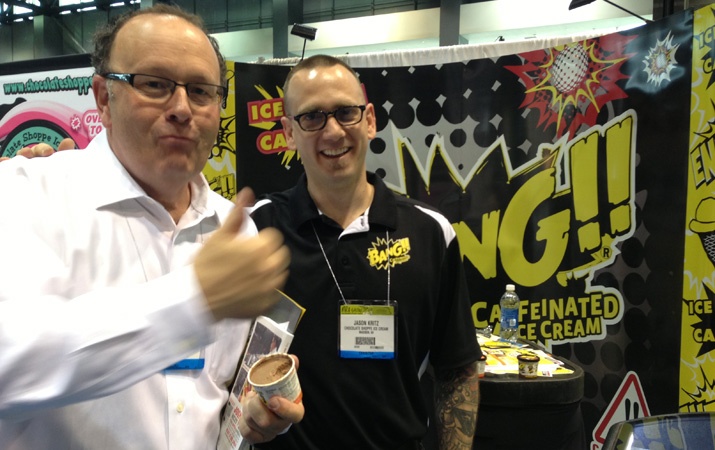 A highlight of the day was when the crew from Digital CoCo came to our booth to interview CEO Matt Thompson for their internet show Turn and Burn. We're excited to see the finished show, and will of course share with all of you! All in all, it was a great show! We met some really cool people and helped spread the word about ShiftNote. Until tomorrow!