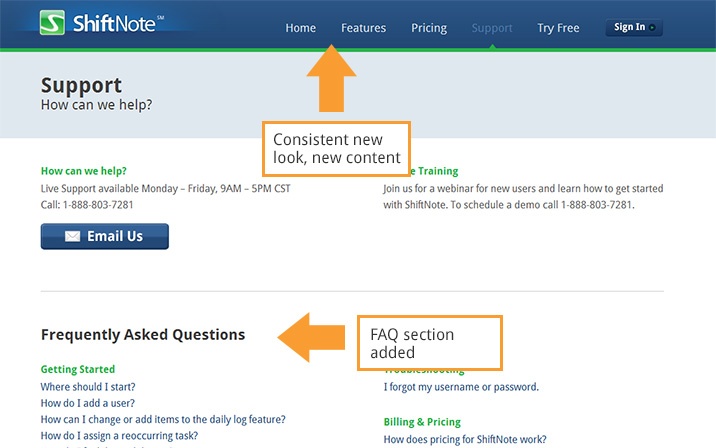 We're very excited to announce some updates and enhancements to the ShiftNote website, as well as some features within the software itself. We decided that we were in need of a design overhaul in order to better convey our messaging, and to help better support new and existing customers. We're very proud of what we had, but as Marilyn Monroe said, "Sometimes good things fall apart so better things can fall together."
What changed exactly? The biggest change is a refreshed and consistent look for the main website. The free trial process has been revamped, and a support section has been added to help answer quick questions and get helpful information to those in need.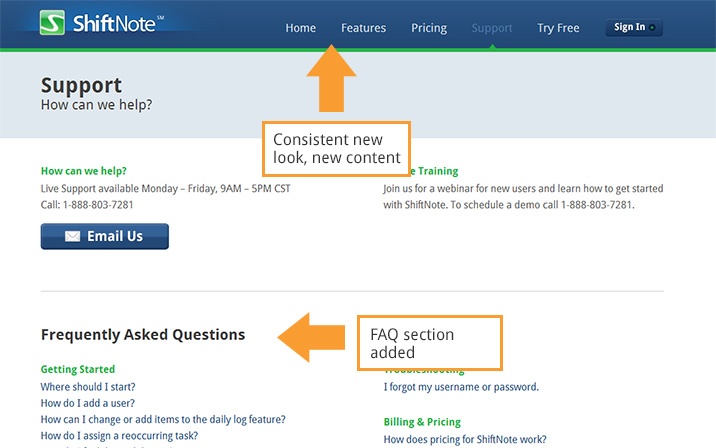 For the ShiftNote software, the Log In screen is updated with subtle details that will hopefully make remembering your username easier, and a side bar has been added to showcase tips, helpful hints, and news and updates.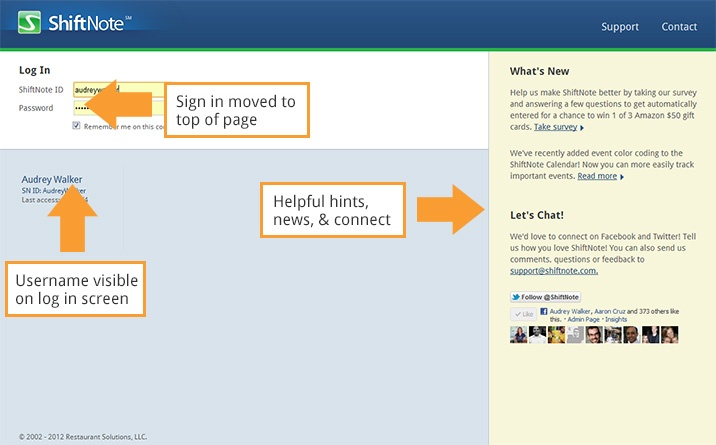 Once logged into the ShiftNote software, you should be able to access our user guide by clicking the icon in the footer, which contains a wealth of information on setting up and using ShiftNote.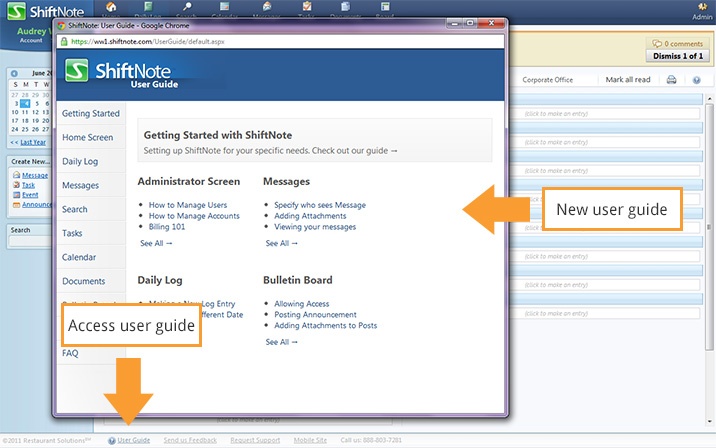 With all these new changes, we hope to continue our mission to make intuitive tools that help you to manage your staff and communicate more efficiently with your team. Please share your thoughts on all our enhancements below, and let us know what we can do in the future to continue our mission. Thanks!