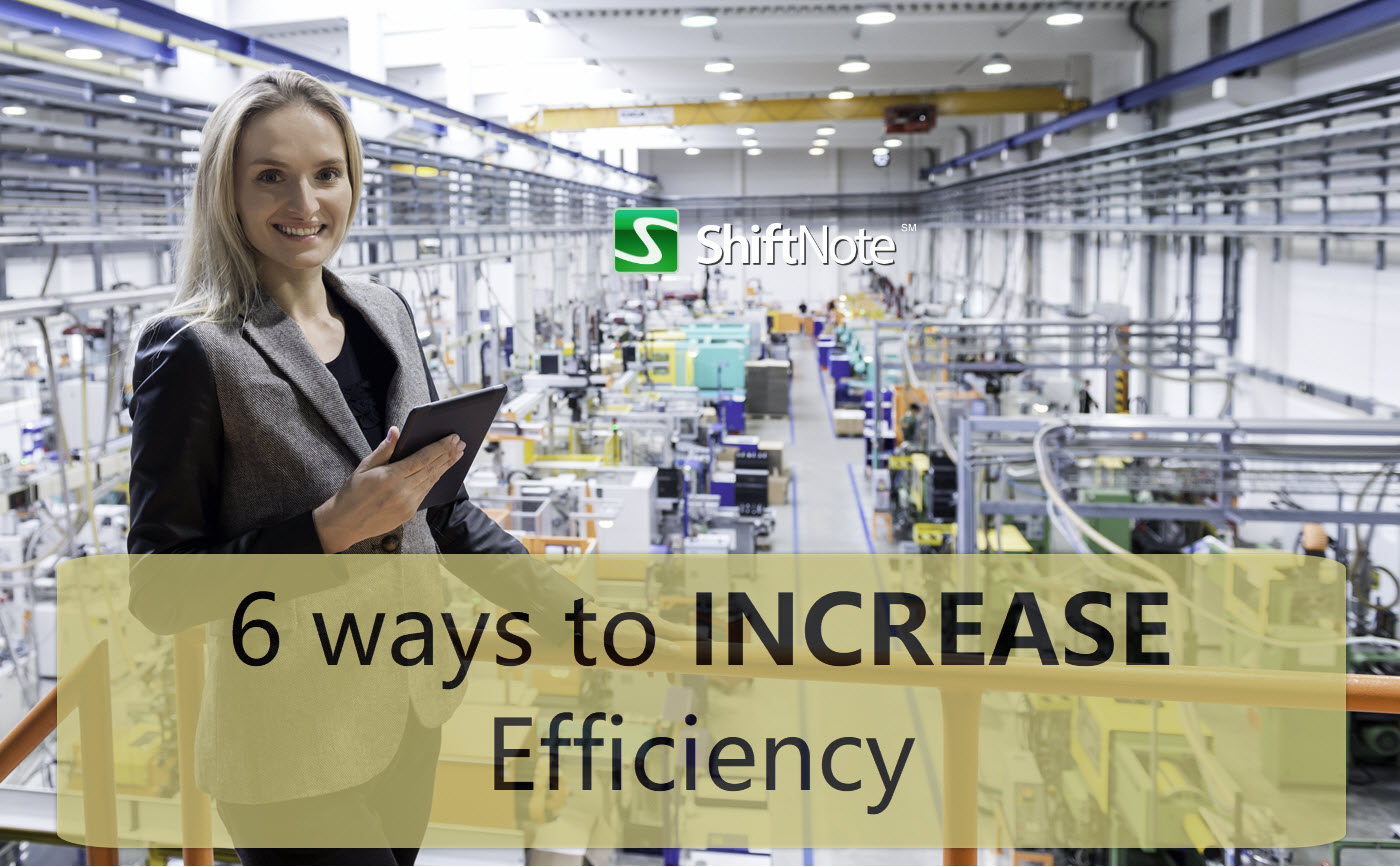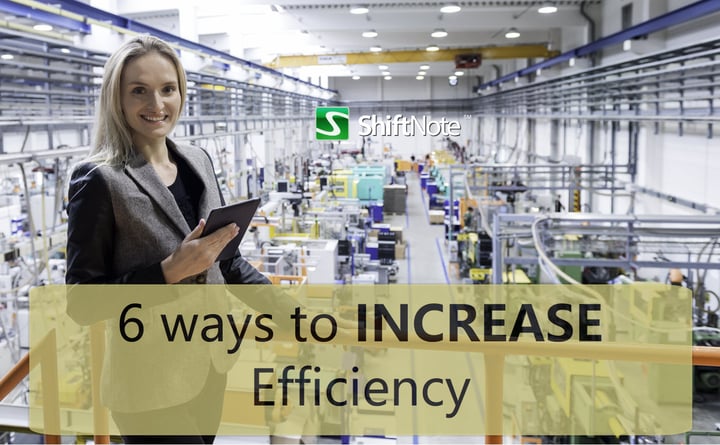 In manufacturing, a more efficient business means a safer environment, increased productivity, and potentially larger profits. Here are six ways to increase efficiency at your manufacturing business -- and see lasting results.
1 - Review Existing Procedures
Examine the current processes within your business. Use a fresh eye to evaluate the people, technology, procedures, communication tools, and resources. Then, find problems and pinpoint changes that you could make that would create a domino effect and positively impact the entire system.
2 - Update Ineffective Processes
Organization is a key part of an effective process. Lack of organization can result in huge amounts of lost revenue and wasted man hours. Productivity is directly tied to an organization's process. When there is a place for materials, documents, and tools, there is no time wasted looking for those things. Think about the layout of your equipment when choosing a place for these stations in order to maximize efficiency and to create a smooth workflow.
Once you have identified and mitigated workflow problems, create an improvement plan. Possible solutions include reorganizing resources, evaluating budgets, or obtaining additional training.
3 - Collaboration Is Key
Gone are the days of disjointed and job-specific tasks. Today's manufacturers are a part of a team. Your entire team needs to feel like they are working together towards the same goal. When this is achieved, there is less conflict, wasted, and lost revenue. To create a strong team, make sure that your staff knows that they have an open line of communication with management and can enjoy meaningful incentives. In manufacturing, collaboration is tightly tied to staff morale.
4 - Put A Price On "Congestion"
What area of your business has a cog -- and what is it costing you? If you don't know, figure it out. Having a dollar value assigned to your business' bottlenecks will help you determine the severity of the problem. Is it one that warrants investing in new tools or machinery? If it is not costing you a significant amount of money, perhaps a new workflow process would be a better and cheaper solution.
5 - Set Goals
If it's too difficult to get your business to operate at peak performance all at once, take it in stages. Set goals, then assign teams to roll out tactical changes that will help you meet the goals in stages. Making staged changes versus one fell sweep can also prevent a complete interruption of workflow for the entire business. During new process implementation, check on progress regularly. Are the changes fostering results? If not, quickly re-evaluate and come up with a new goals and solutions. Sometimes it might require just a small tweak to the original plan.
6 - Reward Your Staff
Your employees need to be invested in working on and seeing these changes through. They might have a huge part in process change, and if they are not invested then efficiency can be lost. Verbal praise and mass company-wide communication are good ways to keep your staff invested. Reward programs can work as well. This can shape the collective organizational behavior within your organization for the better!
BONUS: Use the Right Technology to Increase Efficiency
Process and efficiency improvement are best aided through technology. For example, you can source cloud-based tools that allows you to create manager logbook notes and streamline employee scheduling tasks. These solutions -- provided by ShiftNote -- are used by countless organizations around the world -- and have helped streamline effort and improve communication within organization just like yours.
Like this Blog? Check out more blogs just like this one at