5 Reasons to Come Visit the ShiftNote Booth at the NRA Show

Matt Thompson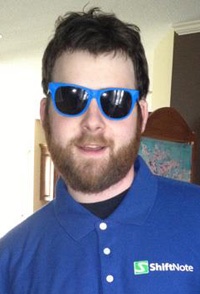 ShiftNote is heading to Chicago May 18th-21st for the National Restaurant Association Show 2013 or NRA Show - not to be confused with the National Rifle Association. That's cool if you're down with that, but we're more into food and stuff.
We're pretty dang excited to visit with existing customers, taste some amazing food, check out new tools, gadgets, etc., and see who out there might not know about ShiftNote - and of course should! We will be showing off our new employee scheduling tools and explaining how our software will help evolve your communication. We will be located at booth #6372 in the North Hall, Level 3 and expect each and everyone of you to stop by and say hello! And here are 5 reasons why you should come visit the ShiftNote booth at the NRA Show.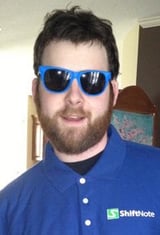 1. ShiftNote Shades
We will be handing out a limited number of ShiftNote Shades so that you can not only stay cool during the show, but be cool.
2. Win an iPad mini
Anyone who signs up for a free trial during the NRA Show will automatically be entered into a drawing to win a brand new iPad mini! Plus, you'll get a free 30 day trial of ShiftNote, it's a win win!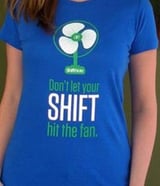 3. Check in on Foursquare, Get a Free Shirt
Check in on Foursquare at the ShiftNote booth to let everyone know where the coolest spot is at the NRA Show and we'll reward you with a ShiftNote t-shirt (while supplies last of course.)
4. Meet The ShiftNote Team
We'll all be on hand and wandering around the show floor, we'd love to say hi and hear more about how you use ShiftNote, or how you want to use it. In a digital world, it's always nice to meet in person.
5. See What's New
We're always adding new features and enhancements to our communication and workforce management tools. We'd love to hear your feedback on what you'd like to see next, and we'll also give you insight to what we are working on for the future. Plus, we can help answer existing questions and show you some tips and tricks to get the most out of ShiftNote.
In conclusion, COME VISIT US at the NRA Show! We'd love to see you!