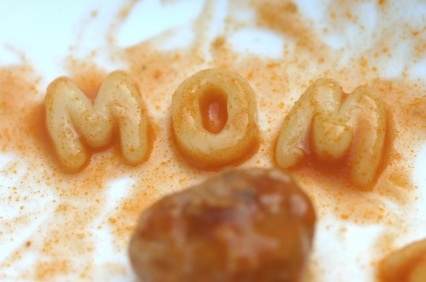 Mother's Day was first celebrated in America in 1908, and it was commercialized soon after with cards, gifts and taking Mom out to eat. Though the spirit of this holiday is to honor our Mothers and Grandmothers alike for their selfless sacrifices and unconditional love, this holiday is an opportunity to make money in the restaurant business. No Mom wants to cook on this day, and it's a great excuse to get out and dine at an old favorite or somewhere new.
With this being said, Mother's Day is one of the busiest days of the year for restaurants and their staff, and we have some helpful tips and advice to help you get through it and hopefully turn a big profit as well! Here are 5 tips for a successful Mother's day at your restaurant.
1. It's All About The Food
It all starts with your menu. Your marketing, ordering, staffing and kitchen prep will all revolve around your "special" menu for this day. Develop a menu that is pared down from your normal menu and allow your kitchen to prep more efficiently. Do your best to balance out the workload on the kitchen line by offering dishes that come from all the stations. For example, don't put 4 out of your 6 specials from the saute station. You want everyone on the line to work evenly if possible, driving down ticket times and thus increasing table turns. Nevertheless, be aware of what Mom wants to eat. Avoid fried foods, all meat omelets and messy ribs….I hope you get the point. This menu will become, or is your marketing rally call.
2. Make Sure to Spread the Word
Marketing and getting butts in seats all day is a challenge so use every trick in the book. You cannot afford to miss a sale. Paper the earth with your special menu. Hand it out with every check between now and Mother's Day, have it at the host stand, and discuss the special day during your staff line ups to insure everyone is promoting it. Make sure to take advantage of social media outlets such as Facebook, Twitter and Instagram. If you're able to get some good photos of the special menu items to share ahead of time, do it! Food Porn if well executed, tends to go viral.
3. Schedule for Success
Make sure to schedule your brightest and best for Mother's Day! Shrink sections so Moms will get the extra care they deserve, and more importantly, you'll be able to turn and burn those tables! Also, make sure to schedule for more workers than you need. You can even schedule for positions you might not normally fill like food runners, silverware rollers, carry out help, ETC. There's nothing worse than a sloppy, disorganized restaurant with a bunch of servers running around like chickens with their heads cut-off! Give them the help they need to succeed.
4. Be Involved
This is one shift where hanging out in the back office won't fly. You're going to have to be active making sure your well-oiled machine is working as it should. Be involved with reservations and make sure not to take too many walk-ins if your reservation book is full. Mom's hate to wait! You can also be an extra pair of hands to help out with wherever the crazy might be happening (see chicken reference above.)
5. Make it Special
Lagniappe – this is a Louisiana French term referring to a free extra item with a purchase. Have flowers for Mom or offer a free Mimosa or dessert. Make sure that everyone on your staff is doing everything they can to make Mom feel special, after all, the core of our business is hospitality!
If you follow these 5 tips for Mother's Day success at your restaurant, you are sure to have a smooth and successful shift! We'd love it if you would share your tips and tricks for surviving Mother's Day below!
Like this Blog? Check out more blogs just like this one at ShiftNote!