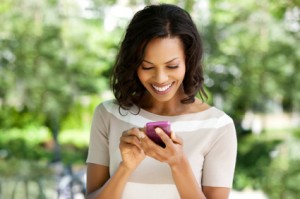 There's no denying that the boom of the smartphone age is changing the way we live and do business. More than 80% of smartphone owners are using their phones to access the web, yet only 4.8% of retailers have a mobile-based specific website. 80% of people will search for a restaurant online before visiting for the first time. Seems like a no-brainer right? Go get a mobile site! And make sure to include these 4 features to bring in more happy customers.
1. Store Hours & Location
Mobile users often browse for places to chow when they're already out on the go. Make sure your site includes store hours, and a store locator so your establishment is easy to find.
2. Reviews
Set up a review section where customers can read and leave recaps of their experience at your business.
3. Menu, Specials & Deals
Often times potential guests will look over menu items before deciding to visit you. It's great to include specials, deals, and even new beers on tap to give customers an extra incentive to check your site more often.
4. Online Ordering
This is especially great for spots in which your customers repeatedly order out. The ability to order quickly and ahead of time when you're on the go is a great convenience to users, and will also save your staff time from taking the orders in house. It's also more likely that the order the customer is placing will be accurate and nothing is lost via a noisy phone call.
If your restaurant doesn't already have a mobile presence, check out the company ChowNow that makes mobile and Facebook online ordering systems for restaurants. Or have something custom made via a mobile app shop such as Detroit Labs, the company responsible for working on Domino Pizza's online ordering apps. If you're in the minority of retailers that have a mobile site or app, please share it below so we can see some great examples of restaurants gone mobile!