4 Ways Restaurants Can Use Instagram to Drive Traffic

Matt Thompson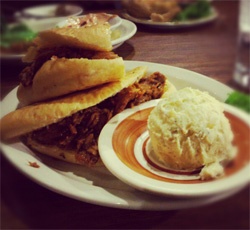 Social media can be an easy and inexpensive way to bring new customers to your restaurant. One social media outlet that is extremely effective for restaurants is Instagram, a photo sharing app for your mobile phone. Instagram is even more effective when it is tied to your Facebook and Twitter feeds. People are by nature visual, and sharing mouth watering images of meals they might expect to find when they dine in is a sure way to get them to visit. Below are 4 simple ways that restaurants can use instagram to drive traffic and fill seats.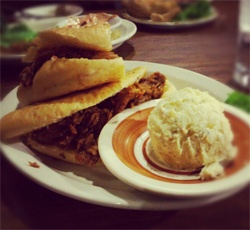 1. Share Your Food
According to social media expert Sarah Evans, the most popular type of photo shared on Instagram is Food! Be on the look out for delicious looking food coming off the line at your restaurant, and take a quick snap before it's delivered to the table. Post to instagram and share with your connected social media sites, and don't forget to let people know the name of the dish! Try posting the shots around times when bellies are empty and need to be filled.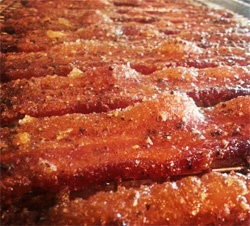 2. Post Your Daily Specials
At the start of each shift, post an image of that day's special. It's a great way to let potential customers know what they can get outside your normal menu and give them an extra special reason to stop by. The Pit-master of Lockhart's BBQ in Royal Oak, Michigan does an amazing job of this. Everyday he posts some kind of crazy pork concoction that makes my stomach instantly rumble. And the more pictures of bacon you post, the better, it's a fact.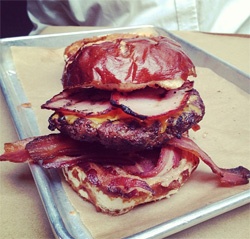 3. Tweet What You Eat
Encourage your customers to take pictures of their meals and share with their social networks. Engage with and reward those that spread images of your food, and think about doing a Facebook giveaway for fans that post and share images. For example, here's a great shot of the famed Macon Bacon Burger at Vinsetta Garage in Berkley, Michigan. How could you not run straight there after viewing that triple bacon threat!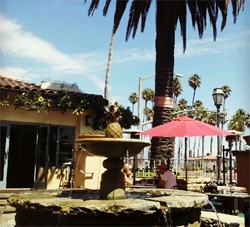 4. Take a Picture of the View
Sharing photos of a sunny patio, intimate table, or happening bar can be just as effective as sharing food photos. Diners not only want great food when they leave the house, but they also want a great atmosphere. Try capturing spots that make your restaurant unique and that would entice them to stop by next time they're thinking of heading out, like this beautiful patio spot in Santa Barbara.
These are just a few examples of ways restaurants can use instagram to drive traffic. I'd love to hear stories from those that have visited a restaurant after seeing an instagram shot, or from restaurants that have gotten new patrons because of instagram. Please share your stories below!