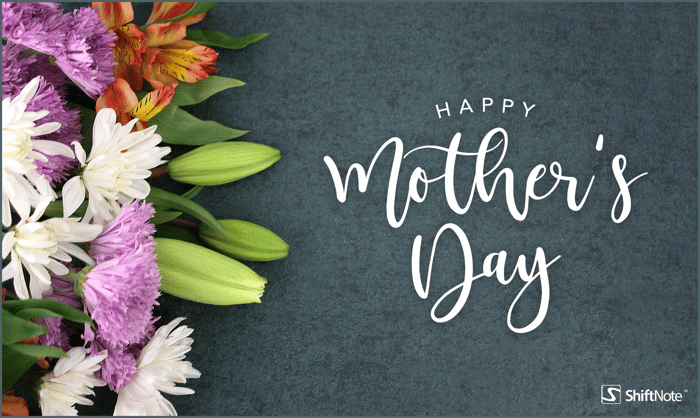 What better way to celebrate Mother's Day than to take your mother out for a special meal? This is the thought that many dads and children have when planning the best way to shower their mother with appreciation and affection for the holiday. Capturing Mother's Day sales can be tricky with the stiff competition from other restaurants advertising special offers and new dishes. To help stand apart from the competition, here are four ideas to help increase your Mother's Day restaurant sales.
Create a Special Mother's Day Restaurant Menu
Creating a new menu offering is an excellent way to attract families to your restaurant for Mother's Day. The new offering does not have to be anything extravagant - just a selection of two to four dishes that you are only offering on Mother's Day weekend. To appeal to moms, focus on unique ingredients that will make traditional dishes have a little more zing.
To go above and beyond, consider what special offers or pricing you can pair with the Mother's Day restaurant menu. The dishes themselves can be discounted or come with a free appetizer or glass of wine. Likewise, you can provide special family pricing for moms eating with their spouses and kids. Of course the ultimate offering that will draw patrons to your restaurant would be offering a free meal from your special menu to moms, but pairing any special discount with the menu creation will be appealing.
Treat Mothers with Delectable Treats
Mother's Day is all about treating moms special, so why not create some delectable treats that moms can indulge in for the holiday? Offer a featured smaller portion dessert menu that gives mom a taste of all those indulgent flavors such as chocolate, caramel, fruit, cream cheese, etc. You can even create a dessert sampler that gives a small taste of each flavor.
Another treat for moms is a relaxing glass of wine or unique mixed drink. Create a suggested pairing of different wines for your dishes and consider offering a free or discounted glass when ordering certain meals. You can also create a Mother's Day restaurant feature drink with champagne and other spirits to let mom kick back and relax on her holiday.
Utilize Social Media for Free Dinner
Not only should you utilize social media and other marketing avenues to advertise your special offers, but you can take it up a notch by holding a Mother's Day contest for a free dinner. Ask people to submit a story about how great their mom is and why they want to show their appreciation for all mom does on the holiday. They can submit their stories via social media by posting to their accounts and tagging your business. You can select a winner with the best story and award them a free dinner for four in your restaurant on Mother's Day weekend. Not only does this show your winner that you appreciate them, but the attention generated to your profile from the contest tagging can help drive patrons to your restaurant for the holiday weekend. This is especially true if you are advertising your special offers on your page during the contest.
Partner with Local Flower Shops
Another common present that mothers receive for the holiday are flowers. This is the perfect opportunity to generate more sales by partnering with a local flower shop. The florist can provide a small flyer with every bouquet they sell in their shop with a unique special offer to help drive patrons to your door. Likewise, you can provide free flowers for every mom that eats at your restaurant that weekend to give your guests an extra gift. Attach the floral shop's business card to the flowers to help promote their business. This allows you to support each other's business and drive extra sales opportunities.