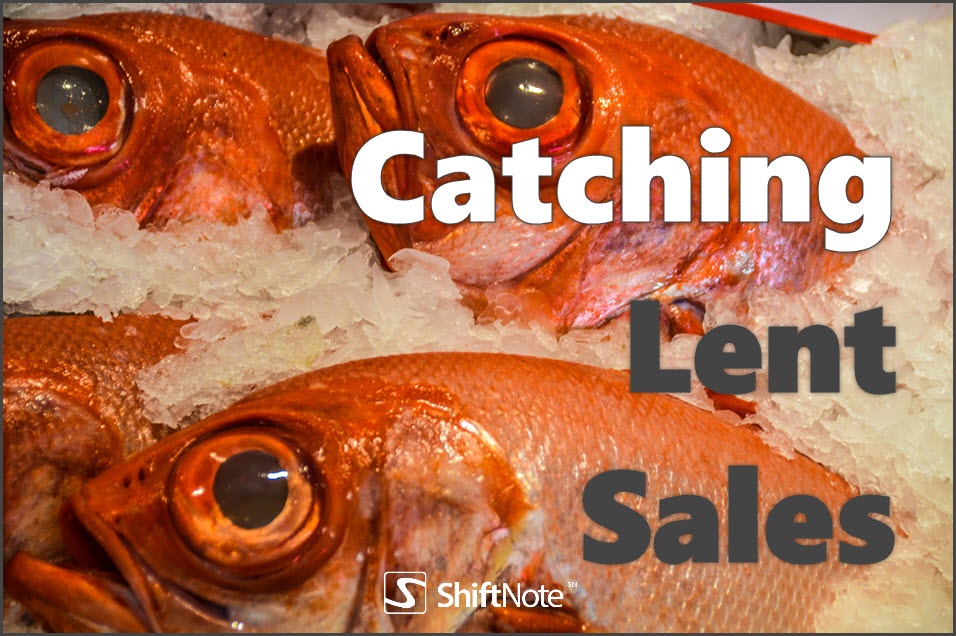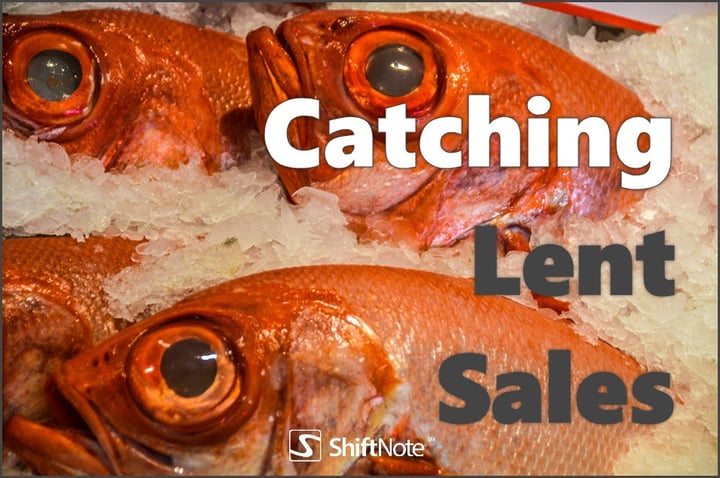 There are a few times throughout the year where people alter their eating habits to include certain foods. Summertime requires more picnic-like foods such as potato salad or hamburgers. For Thanksgiving, people are seeking more turkey and cranberry flavors. Hearty meals are desired around the holidays with a family dining atmosphere.
During the season of Lent, people's diets become more strict in observance of the Christian holiday season surrounding Easter. People will forego unhealthy foods as part of what they are giving up for Lent as well as eat fish in lieu of other meats, especially on Fridays. Restaurants take advantage of the cravings that occur certain times of the year, but can also see a great benefit when they offer lent-specific options for people who observe the Christian holiday. To help you attract more families and new customers, here is what you can offer to Lent observers.
Create Lent Menu Specials
Hosting menu specials are always a great way to get people in the door. This is especially true when people are searching for a restaurant that even offers Lenten menu options, let alone one providing featured dishes. To take advantage of a flux in traffic to your restaurant during Lent, you can offer special deals that can encourage people to come to your restaurant during Lent as well as explore your other menu options. Some ideas for Lent menu features include:
Offering "happy hour" menu pricing on Lent dishes during a certain time block on Fridays. This makes your restaurant the go-to place for Lent observers to enjoy great food at affordable prices.
Providing a discounted rate when a customer chooses two or more Lent dishes for the meal throughout Lenten.
Feature a different Lent dish at a discounted rate every week to help people try your options.
Offer BOGO or half off pricing on main Lent dishes if customers buy dessert, drinks or an appetizer.
Provide a Fun Option for Kids
Most kids have no desire to observe Lent by eating fish and other meatless dishes, making it difficult for families to go out to eat and observe Lent at the same time. To help provide a family-friendly Lent option, create a special limited time kids menu with fun dish options that observe Lenten practices. Some ideas to include on this menu are:
Breakfast for dinner! Give kids a yummy omelette option, French toast sticks, cinnamon rolls, and other breakfast treats.
Add some pasta options. Try creating some yummy spaghetti and pasta dishes that are cheesy and delicious.
Replace meat with bean options. Create dishes that have beans instead of meat, such as refried beans, black beans, pinto beans, garbanzo beans, etc.
Get Creative with Fish Recipes
To help further attract people to your restaurant during Lent, get a little more creative with your fish recipes. Offering delectable dishes that make it feel like they aren't eating fish, especially for Christians who don't particularly enjoy fish, will make Lent observers flock to your restaurant. Here are some recipe ideas to get you started.
Bourbon Glazed Salmon
Ingredients
1 cup packed brown sugar
6 tablespoons bourbon
1/4 cup low-sodium soy sauce
2 tablespoons fresh lime juice
2 teaspoons grated peeled fresh ginger
1/2 teaspoon salt
1/4 teaspoon freshly ground black pepper
2 garlic cloves, crushed
8 (6-ounce) salmon fillets (about 1 inch thick)
Cooking spray
4 teaspoons sesame seeds
1/2 cup thinly sliced green onions
Preparation
Combine the first 8 ingredients in a plastic bag; add salmon fillets.
Seal bag, and marinate in refrigerator 30 minutes, turning bag once.
Remove fillets from bag; discard marinade.
Preheat broiler.
Place fillets on broiler pan coated with cooking spray.
Broil 11 minutes or until fish flakes easily when tested with a fork.
Sprinkle each fillet with 1/2 teaspoon sesame seeds and 1 tablespoon onions.
Seared Scallops with Warm Tuscan Beans
Ingredients
2 tablespoons olive oil, divided
1 1/2 pounds sea scallops
1/4 teaspoon salt
1 cup prechopped onion
1/8 teaspoon crushed red pepper
2 garlic cloves, minced
1/4 cup dry white wine
1 cup fat-free, less-sodium chicken broth
1 (19-ounce) can cannellini beans or other white beans, rinsed and drained
1 (6-ounce) package fresh baby spinach
2 tablespoons chopped fresh basil
Preparation
Heat 1 tablespoon oil in a large nonstick skillet over medium-high heat.
Sprinkle scallops evenly with salt. Add scallops to pan; cook 2 minutes on each side or until done. Remove scallops from pan; keep warm.
Add remaining 1 tablespoon oil and onion to pan; sauté 2 minutes.
Add pepper and garlic; cook 20 seconds, stirring constantly.
Stir in wine; cook 1 minute or until most of liquid evaporates.
Stir in broth and beans; cook 2 minutes. Add spinach; cook 1 minute or until spinach wilts. Remove from heat; stir in basil.
Grilled garlic bread is great for dipping into the brothy beans. Heat a grill pan over medium heat. Brush 1 tablespoon olive oil evenly over 4 (1-ounce) slices French bread. Add bread to pan; cook 2 minutes on each side or until lightly browned. Rub one side of each bread slice with cut sides of a halved garlic clove.
Like this Blog? Check out more blogs just like this one at ShiftNote!