10 Tips To Help Restaurants Prepare For The Holidays

Matt Thompson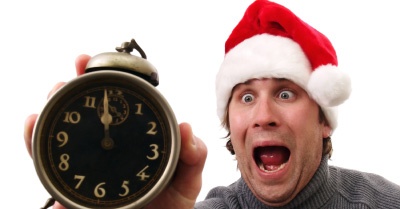 It's the most wonderful time of the year! Well maybe for some, but for those that manage and work at restaurants, the holidays can be a very busy and stressful time. We came up with a list of tips and helpful suggestions that will help restaurant staff prepare ahead of time for the holiday rush, so that when the crazy comes you can stay sane.
Always OVER staff during the holidays when sales volume, large parties and catering are at an all time high. It is much easier to cut labor, if needed, then to find someone last minute. Remember, this year's guests will hopefully be next year's return customers. There is no such thing as too much great service!
Complete a "Man Power" evaluation - do an audit of your staff to see what coverage you have based on position, day, skills, and per shift. Then put a hiring plan together based on any gaps or holes.
Have applications ready at the host desk - do not let a good person go to your competitor! Brief your host staff on your hiring plan so that they can help recruit and hand out applications.
Source through old employees that left for college. They are a great resource!! They already know your brand, your menu, your SOP's and lots of them come home for the holidays and summer break. What a great way to save money on training.
Staff an extra "Holiday Cheer" employee during your highest volume nights. Choose someone that is versatile in multiple positions. That way they can jump in and lend a hand on the expo line, or running drinks, customer greets, etc. All the while, their main objective is running the shift as the restaurant's resident holiday cheer giver. Carrying customer shopping bags to their car, passing out promotional holiday coupons for a return visit after the holidays are over, table visits galore!!
Educate your staff. Hold an all team meeting to inform staff on upcoming events, hiring needs if any, menu changes, and hints and tips for holiday cheer. Make sure all wait staff are up on their wine, beer and spirit product knowledge - people drink during the holidays which drives your check average - be ready to sell!
Update your menu, or daily feature list to include more "expensive" items. Prime Rib, lobster, etc. - people are celebrating and want to spend money, or their bosses money.....
Do a complete inventory of all smallwares (glasses, trays, silverware, linens, plateware...ect.) do you have enough on hand to capture all of the possible sales during this peak in business? There is nothing worse than slowing down table turns because a server cannot find a glass, or a cook is waiting on a clean plate from the dish station.
Send out the word. This is the time of Holiday Parties - either small groups from surrounding offices, or larger department parties. Make sure all of your local business know you want their business. Visit them and drop off marketing materials, special menus, and ask for the business.
Set the mood. Decorate the entryway or the host desk to give the feeling of "holidays." Set the mood and help your guests feel the holiday cheer! Just make sure to keep it holiday themed and non-religious in order to please all types of guests.
We hope these tips will help you prepare your restaurant for the holiday rush! If you have tips that your restaurant uses to get through the holiday season, please do share them in the comment section below so that other's may benefit!