An Effective Restaurant Marketing Strategy Needs More Than Just Great Food

Hannah Hambleton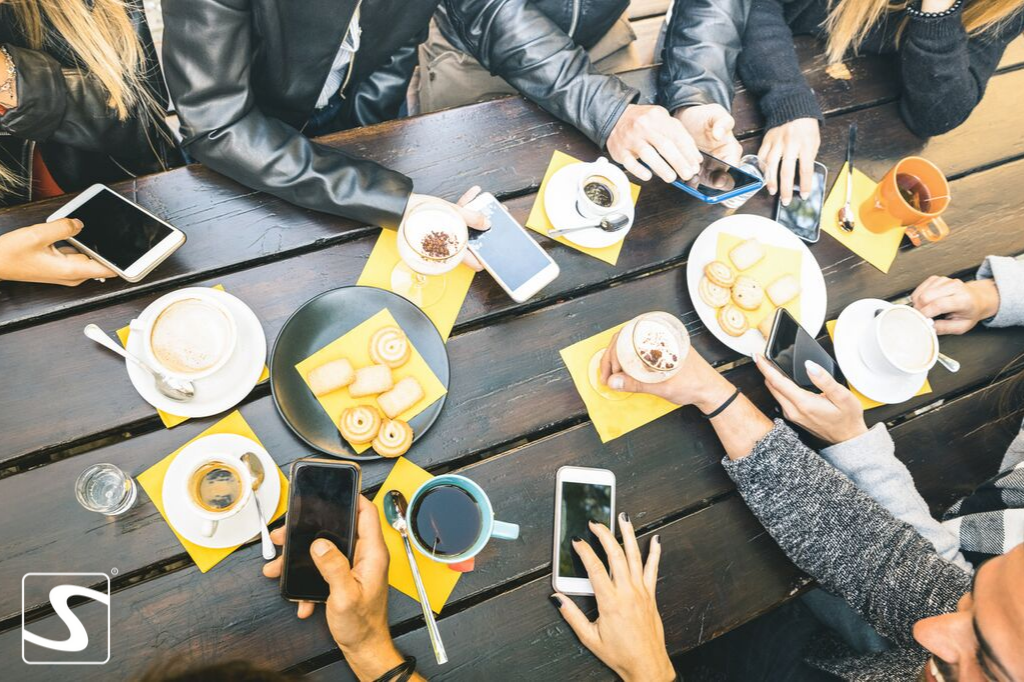 Every restaurant needs to have a great menu. But for great restaurant marketing, restaurants need to offer their guests more than just great food to be able to compete. Added value, genuine storytelling, and engaging marketing strategies are also essential for your restaurant to succeed. We'll take a look at how you can add some magic to your restaurant's marketing mix; creating a loyal base of customers that keep returning.
Tell your restaurant's unique and compelling story
Restaurant marketing is all about what makes you unique. Customers don't buy food, they buy brands, and what they're really looking for is the story behind your restaurant. They want to know the reason you started your restaurant, as well as your values and vision. Crafting compelling storytelling instantly creates an emotional and engaging connection with your customers, giving you an edge over your restaurant's competition. Guests who connect with your story are much more likely to keep visiting you, so it's a really important way to begin creating loyal customers too. Strong storytelling makes it much easier to create compelling restaurant marketing campaigns on social media platforms such as Instagram and Snapchat. It also ups your social proof too, so take the time to develop and tell your story!


Restaurant marketing needs guest engagement
Guest engagement is also essential for any successful restaurant. That's why social media is a vital part of any restaurant marketing strategy; it makes lasting engagement creation much easier. Customers in every industry now want (and expect) engagement and interaction with brands without simply being marketed 'to'. Restaurants are no different. Social platforms such as Instagram, Snapchat and Facebook let you share your restaurant's personality and values while connecting to your customers. Use Instagram Stories to share behind-the-scenes videos of your restaurant, tease new menu offerings on Snapchat or use the Instagram Ask Me Anything feature to ask for customer feedback or suggestions. Taking the time to develop updated, interesting social media profiles is vital for every restaurant marketing strategy, creating lasting interaction with your guests.


Amplify your restaurant marketing through added value for your guests
Really knowing and understanding your guests is an essential way to give your restaurant marketing a boost. Use technology such as guest WiFi and email capture to start building useful, data-rich profiles of your guests. For example, capturing email logins, mobile numbers, and birth dates through offering guest WiFi gives you the tools to start segmenting and contacting customers with communications that are always relevant, useful, and timely for every guest. Emailing them with a special birthday offer, or asking them for their feedback on a recent visit will start to build engagement with your brand, associating your restaurant with added value and great experience. Crafting this added value is an important extra ingredient for any restaurant marketing approach.


Loyal customers must be rewarded
As every restaurant knows, loyal and returning customers are the most profitable diners, so it's important to create a restaurant marketing strategy that recognizes and rewards loyalty. Instead of solely going after new customer leads, develop a loyalty program that offers great value. Recent guests can be sent coupons for return visits, or you can create a VIP rewards program for guests to participate in every time they visit based on total spend. You can also use Snapchat as a way to create a 'digital loyalty card', giving your Snapchat friends ways to unlock discounts and freebies and creating an extra layer of reward. Rewarding customers is a great way to build an effective restaurant marketing strategy; it ensures your customers feel valued and special, as well as constantly promoting your restaurant brand.


Add a bit of creative spice to your restaurant marketing
Every restaurant can benefit from a bit of added spice to their marketing strategy. Creative restaurant marketing strategies are important ways to increase your brand's visibility and awareness online, as well as generating new customer leads coming through your doors. Think about hosting competitions on social media, or create an Instagram-only dish that will get attention and shares. While this will boost your restaurant marketing, you'll also be able to increase user-generated content shared by your followers. This is essential for creating lasting social awareness and engagement, increasing that all important loyalty overall.


Restaurant marketing is more than about great food
Great food for every restaurant is obviously important, but it's not the only thing to attract new diners and convert them into loyal guests. To develop a killer restaurant marketing strategy, make sure you invest in creating stand-out social media profiles, develop opportunities for real and lasting engagement, and reward loyal customers. The result? Increased footfall and lasting loyalty.