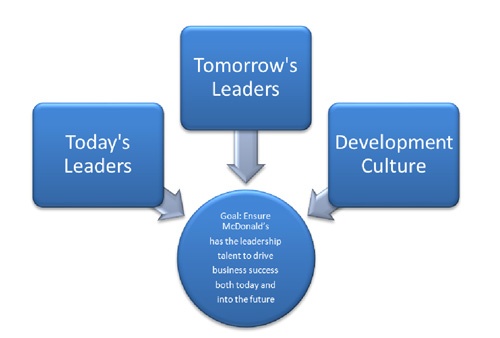 So …What Are You Doing to Manage Your Talent?
Please, Don't Say Nothing!
There is perhaps no bigger global brand than McDonald's. For billions of people worldwide, the name evokes images of golden arches and red-haired clowns, and the smell of cookingFrench fries. Mmmmmm! From its beginning in the 1940's in California, through its transformation as a franchise in the 1950's, McDonald's has over 31,000 locations in 119 countries, spanning six different continents.
Success is not always guaranteed, however. McDonald's went through four CEO's, mostly due to unexpected illness and death a few years ago. This coincided with their first-ever quarterly loss, a major vision change, and global economic problems.
As a result, McDonald's established a talent management team. This team focused on several initiatives:
Enhancing their performance development system
Improving succession planning and talent development globally
Establishing leadership programs, such as the Leadership at McDonald's Progam (LAMP), the McDonald's Leadership Institute, and the Global Leadership Development Program
Although initially their focus was on executive-level positions, their focus later expanded down the pipeline, including a variety of global areas.
McDonald's has been ranked in the top 10 best global top company for leaders by Fortune magazine.
So, what does their management program look like? Take a look!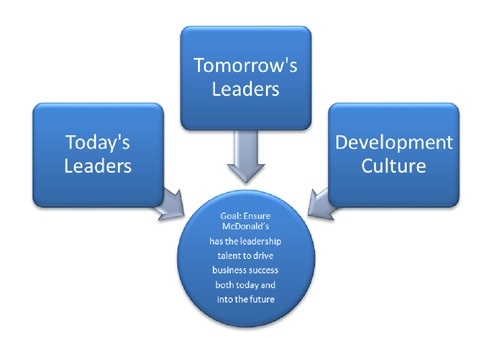 There are a few key supporting principles to this map:
Although McDonald's invests a lot in leadership development, more is invested in the "high potentials"
Simpler, standardized processes are always preferred
Technology should not be a barrier
At JDeane Jobs, we find that many restaurants start looking at how to better manage their talent once it is too late. A solid, fun and engaging plan will help you retain good employees and develop them into great employees.
We invite you to share what your restaurant is doing in regards to talent management.
If you think it is time to start a talent management program at your restaurant send me an email and I will get back to fast …before another great employee give you their resignation letter.
Can't wait to talk to you soon!