10 Contest Ideas to Increase Employee Engagement and Sales
Jacey Lamb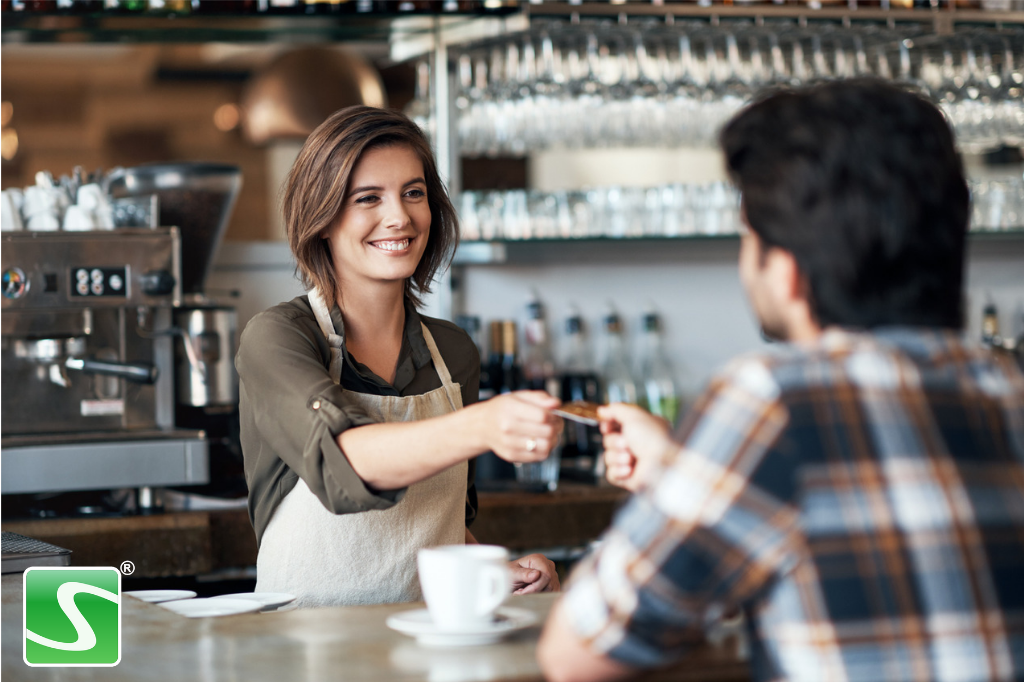 Any successful manager knows that happy employees are what bring a business the most success. When employees are happy, that means increased employee engagement and productivity. Which leads to higher customer satisfaction - and ultimately more sales. Need ideas on increasing employee engagement? We've put together 10 employee contest ideas that will make shifts more enjoyable for employees and more successful for your business. As a bonus - these ideas also foster team communication.
Prize
Ideas
Before we go into the 10 different employee engagement and sales contest ideas, let's talk prizes. For each contest, it's really up to you whether you want to give a bigger or smaller prize. A common prize that everybody enjoys is to give gift cards to the winners, either for a restaurant or store (even your own). Employees also enjoy work related prizes - such as no cleaning duties, side work, or stocking for a shift (or longer, depending on how big you want the prize to be). Another popular prize option is a free lunch or even a lunch party in the breakroom. It's also a good idea to recognize the winning employee on his or her success. A little recognition can go a long way when it comes to increasing employee engagement and employee productivity! Now that you have some prize ideas, it's time to choose a contest.
1. Highest Check or Sale Average
Have a competition to see which employee can reach the highest check average (for restaurants) or highest total sales (for retail stores) during a shift. This will drive sales for that shift and encourage employees to become more knowledgeable about your products in order to sell more. It also creates a powerful sales atmosphere and increases employee productivity.
2. Promote a Particular Item
Basically, take a specific item and sell the heck out of it. So for restaurants, maybe that'd be a new meal on the menu, a special, or drink. For retail stores, that'd be a piece of inventory that isn't selling well, one that'd you'd like to sell out faster, or a new arrival. See which employee can sell the most of the chosen item within a shift. Or, you can make the contest a longer and increase it to a whole week. This is a fun way to boost sales and get employees engaged and motivated to work hard.
3. Cleanest Area Wins
Give each employee a station or area to "own" for the shift - meaning keep it clean and fully stocked. Whoever keeps up with their area the best during the shift wins! Since any one area probably won't get that messy during a single shift, this is a good contest to run for a week. This contest helps keep your business clean and encourages each employee to work efficiently.
4. Loyalty Program Contest
Have a contest to see which employee can get the most customers to join your store's loyalty or frequent buyer program. Most stores have sign up goals each day, so this contest will help you go above and beyond that goal! It's also a great way to motivate employees and help grow your customer reach.
5. Gift Cards
Who doesn't love a good gift card, right? Always good to have a few on hand for when you don't have time to go shopping before a birthday! See which employee can sell the most gift cards during a shift. This is a great incentive for employee productivity and will keep customers coming back. Or bring in new customers (using the gift cards). This contest is best around the holidays - since more people are interested in buying gift cards then.
6. Sales Lead of the Month
This is an oldie but a goodie. Implementing a "Sales Lead of the Month" every month will encourage employees to work hard each shift. Whoever has the most sales at the end of the month - gets a prize and recognition throughout the restaurant or retail store. You could even go so far as displaying their picture at the register or in the break room. Recognition always helps increase employee engagement and morale. This is a good ongoing contest to have, just remind your employees at the beginning of each month!
7. Add On Sales
This contest is based on add on sales - so getting someone to add on dessert or a special drink to their meal, or adding on small merchandise to their purchase. Whichever employee that gets the most add ons during one shift wins! This will boost sales for the day and help employees learn how to up sell more comfortably. It will also foster that competitive atmosphere and make the shift more entertaining - which will increase employee engagement.
8. Managers vs. Employees
Okay, this one is a SERIOUS competition. Throwing the managers out onto the floor to compete with employees will turn the energy up for the day. Whichever team makes the most sales wins. If the employees win, they get a collective prize (like a lunch party in the breakroom) or get to skip cleaning/stocking for a shift. If the managers win, the employees have to hear them brag! But in seriousness, if the managers win, maybe have pre shift meetings and make employees practice role playing for sales.
9. Sales Bingo
This one is probably the most fun. Print out bingo cards and write certain items in each box. The employee who sells a line of items in a row wins the prize! This can be easy or tough, depending on what's in the boxes. Try to keep it challenging by requiring some more difficult items in the boxes. This is a great way for employees to increase product knowledge and push for sales they wouldn't normally try. It's also a competition that can last several shifts - depending on the difficulty! This sales bingo contest will also make shifts fun and entertaining, since it's an actual game.
10. Everybody Wins
Competitions are always fun and will foster great employee engagement and employee productivity. But, sometimes it's nice to have a store or restaurant wide competition. Get all your employees working together to outperform past sales. This is a great one for a week or month long competition. See if you can beat last year's numbers, or beat the forecasted goal. This team competition fosters collaboration and can result in amazing sales!
These 10 contest ideas will ultimately increase employee engagement, sales, and improve your team communication. Competitions are a great way to keep employees excited and interested in their jobs. Most are based on sales goals as well, which will help your restaurant or retail store boost sales! Try some, or all, of these contests out and watch your culture improve all around.