#ManagerLife: Schedule Anywhere with Technology
Jacey Lamb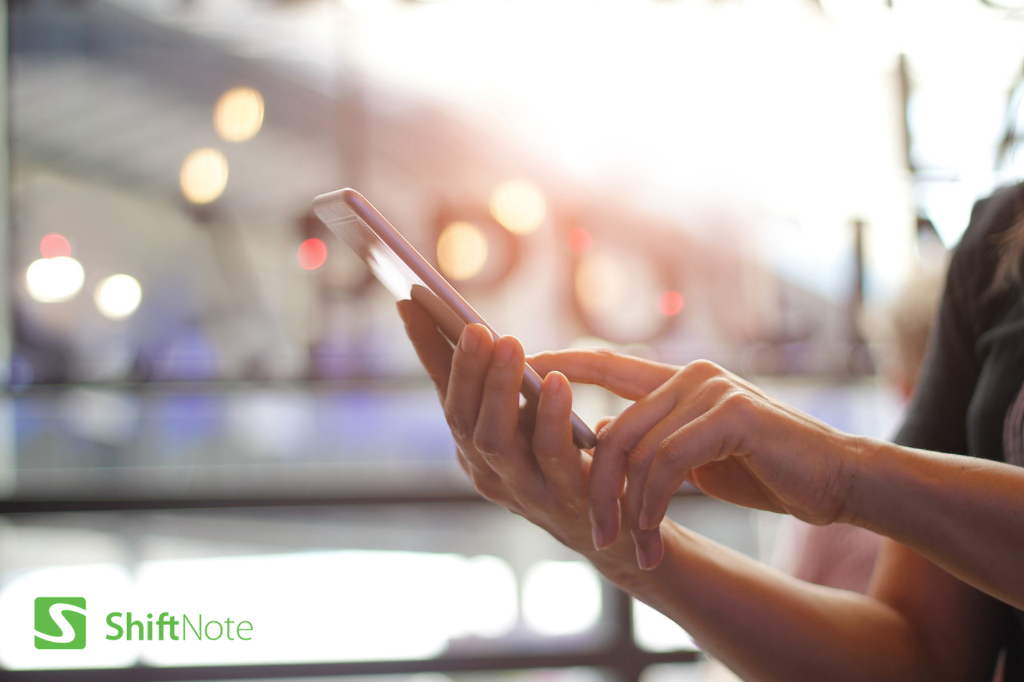 We all know being a manager comes with endless responsibilities. And I'm sure we can agree that scheduling employees is one of the most dreaded responsibilities of them all. Using paper calendars or Excel sheets that have to be constantly updated every time an employee needs to make a shift change (which happens too often in shift work) is a dying trend. Why? Because this ancient method means that managers are glued to their desks, always working on the schedule. What's even worse is being asked scheduling questions when you're not at your desk. How do you remember every employees' shift change request when you won't be by the schedule for another few hours? It's a hard job.
I'm sure you get the point - trying to maintain current schedules and manage communication in this way is not sustainable and really makes a managers' job more difficult than it should be. But the good news is - employee scheduling CAN be simplified with the use of technology!
Thank you 21st century, amiright?!
Instead of having the schedule in one location (on a desk), technology allows managers to schedule anywhere and schedule faster! What's even better is some of the responsibility can be given to employees to manage their own shift changes (with approval, of course).
Implementing an employee scheduling software that does all the heavy lifting can alleviate common manager headaches by offering the ability to schedule anywhere, quickly and easily!
Scheduling Technology Is The Cure To Communication Headaches
Think of all the emails, phone calls, and text messages that occur in a week with questions about the schedule, requests for time off, concerns about shift availability, and the list goes on and on. Any manager can relate to the chaos. These messages are literally like playing the telephone game where the details get lost in the passing of information throughout staff.
Thankfully, employee scheduling technology eliminates these time sucking questions. Technology allows for complete communication within a single scheduling platform, which prevents the slew of random messages from getting lost in translation. The entire team can communicate via the online software so everyone is always in the loop (it's like a dream come true).
Managers can relax a little more when employees have the ability to communicate using group messaging and text features within the technology to view and request updates to the schedule anywhere, anytime. Having all the information and communication in ONE place makes life a whole lot easier.
Employee Scheduling Software Makes Work Simple
In addition to easier communication all in one place, an employee scheduling software provides complete transparency for all information a manager needs to complete the schedule. For example, no more hunting down employees with specific availability questions - it's all in the software!
A scheduling software also allows employees to see the current state of shifts and submit requests for time off or schedule changes for approval. Managers' lives get a whole lot easier when all these employee requests are in the same place instead of scattered through texts, emails, and sticky notes.
And, if there's not enough availability to fill the schedule, technology can help discover that it's time to hire more staff.
Basically, an online employee scheduling software allows managers to schedule anywhere, see all availability, and helps prevent scheduling problems before they even occur.
It's a fail proof way to schedule.
It's a Win-Win When Employees Can Schedule Anywhere Too
Not only does scheduling technology allow managers to schedule anywhere, it gives the employees power to submit requests and changes anywhere as well. Employees can view their schedule online, drop shifts, swap shifts, and pick up shifts with manager approval. This eliminates any shift swap books, writing on a paper schedule, and requiring signatures for everything.
It saves TIME.
Seriously, technology provides a gateway for employees to do all the manual scheduling work on behalf of their managers! Plus, this autonomy also means happier employees that will be more productive and engaged in the long run. It's a win-win.
All in all, managers can save 80% of their scheduling time (HOURS per week) when utilizing technology. Employee scheduling software can magically turn hours into minutes when it comes to creating schedules!
No more needless texts, emails, notes, and phone calls that make scheduling stressful.
This technology gives employees more responsibly, alleviates stress for managers, and saves time - so managers can spend more time focusing on growing sales and profits instead of scheduling.
If you're finding yourself dreading scheduling every single week, it's time to join in on the fun and start scheduling anywhere with the use of a scheduling software.